The MTA has been working on improving our internal systems to identify and rectify issues for our Hosts, Employers and Apprentices.
We have identified a need to be more engaged with Hosts and Employers, particularly when it comes to scheduling and as a result have moved additional resources in to the Training Administration team to assist.
Mario Calleja is that new resource.
We sat down with our new Quality Assurance and Customer Relations Manager, Mario Calleja, who previously played a key role in identifying candidates for an apprenticeship at the MTA. Mario will now focus on quality assurance across our Training Centres and improving customer relations to benefit your business and apprentices.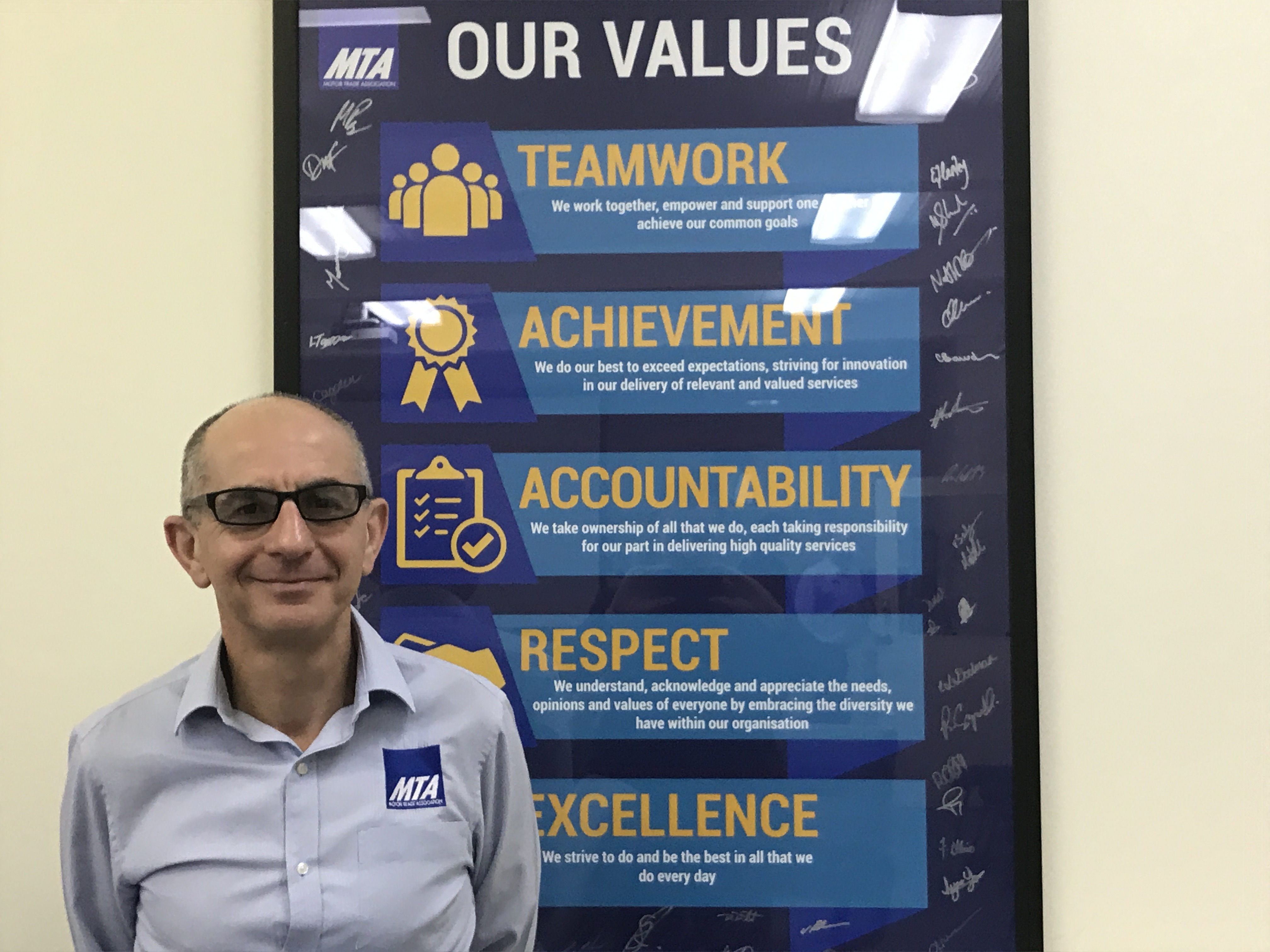 Mario said, "The purpose of my new role at the MTA will be to ensure that our products and services meet or exceed customer expectations."
"I will be assisting the team with call ups and any scheduling issues that arise while also making sure that apprentices are completing their units within the appropriate year and not having their training delayed.
"There will be a role to play in assisting the team to deliver Recognition of Prior Learning (RPL) as some Hosts and Employers need to qualify their staff.
"My previous role at VTECH Automotive Training and working with apprentices at the MTA, gave me a unique insight into an apprentice's journey throughout their training. Ultimately, a positive journey is essential to retain apprentices in the industry and keep hosts and employers satisfied that their apprentice is being trained.
"Having run my own business as well in the automotive industry, I know how important meeting customer expectations are.
"I'll be the go-to person for enquiries or complaints about the RTO and rectifying any customer experience issues. The team and I look forward to working with hosts, employers and their apprentices."
If you would like to speak to Mario about anything relating to the MTA's RTO customer experience, click here or call 8241 0522.