The MTA met with Chair of the Economic and Finance Committee, Sam Duluk MP and Member for Waite last week in relation the Inquiry into Collision Repairers and Insurance companies. So far, 47 submissions have been received by the Committee, indicating that they have a lot to investigate!
Sam Duluk, said, "My Committee will investigate the relationship between the motor vehicle repair industry and insurance companies in South Australia."
"The Inquiry aims to increase consumer transparency, fairness in the industry and how we can ensure that we have a vibrant and successful industry in the future."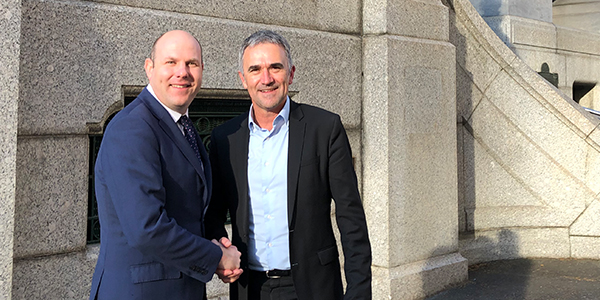 The Committee has agreed to start holding public hearings for the Inquiry in October and the MTA has been invited to appear at the first hearing on Wednesday 16 October at Parliament House. The Committee will also be planning hearings with repairers who have made submissions in late October and early November.
Click here to access the submissions made so far on the South Australian Parliamentary Website, including the MTA's.
The MTA's submission identified:
Examples of insurers arbitrarily changing repairer estimates
Steering
Insurer misconduct in the industry
Recommendations for a Code of Conduct
We would like to thank all Body Repair Specialist Division (BRD) members and their customers who have made a submission to the Economic and Finance Committee's Inquiry into the Collision Repair and Insurance Industry.
The Economic and Finance Committee have also advised us that they are expecting more submissions this week from insurance companies, repairers and customers.
If you haven't made a submission, you are still able to do it! You can request an extension by clicking here and should do so asap.
Please don't hesitate to contact your Industry Engagement Specialist, Paul Back, by clicking here if you have any questions about the Inquiry or would like to obtain our Information Pack.
You can also contact the Committee by clicking here or by calling 8237 9223.