Group Training Organisation Manager Jason Polgreen attended CMV Mercedes-Benz's graduation ceremony on June 28, which saw two MTA trained apprentices graduate and become fully qualified automotive mechanics and another two continue with their training.
The graduation ceremony was held in the Unley Mercedes-Benz Commercial Vehicle Showroom.
The evening was hosted by Darren Quinn, Training and Development Manager at CMV Mercedes-Benz and Paul Crawford, Managing Director CMV Group thanked the apprentices, newly graduated technicians and their internal mentors for their dedication and hard work.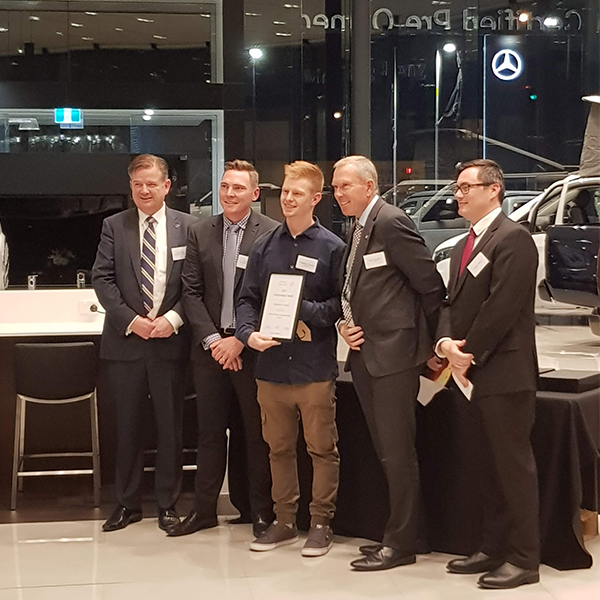 MTA Graduates
Sebastian Krause – Qualified 16th March 2018
Michael Olivieri – Qualified 10th November 2017
MTA Roll Over to 3rd Year
Matthew Piantadosi – Rolled over 9th November 2017
MTA Roll Over to 2nd Year
Jett Seehusan – Rolled over 1st August 2017