Harley Heaven's Bree Callow is an apprentice Auto Parts Interpreter (API), an area of the automotive industry that is not well known.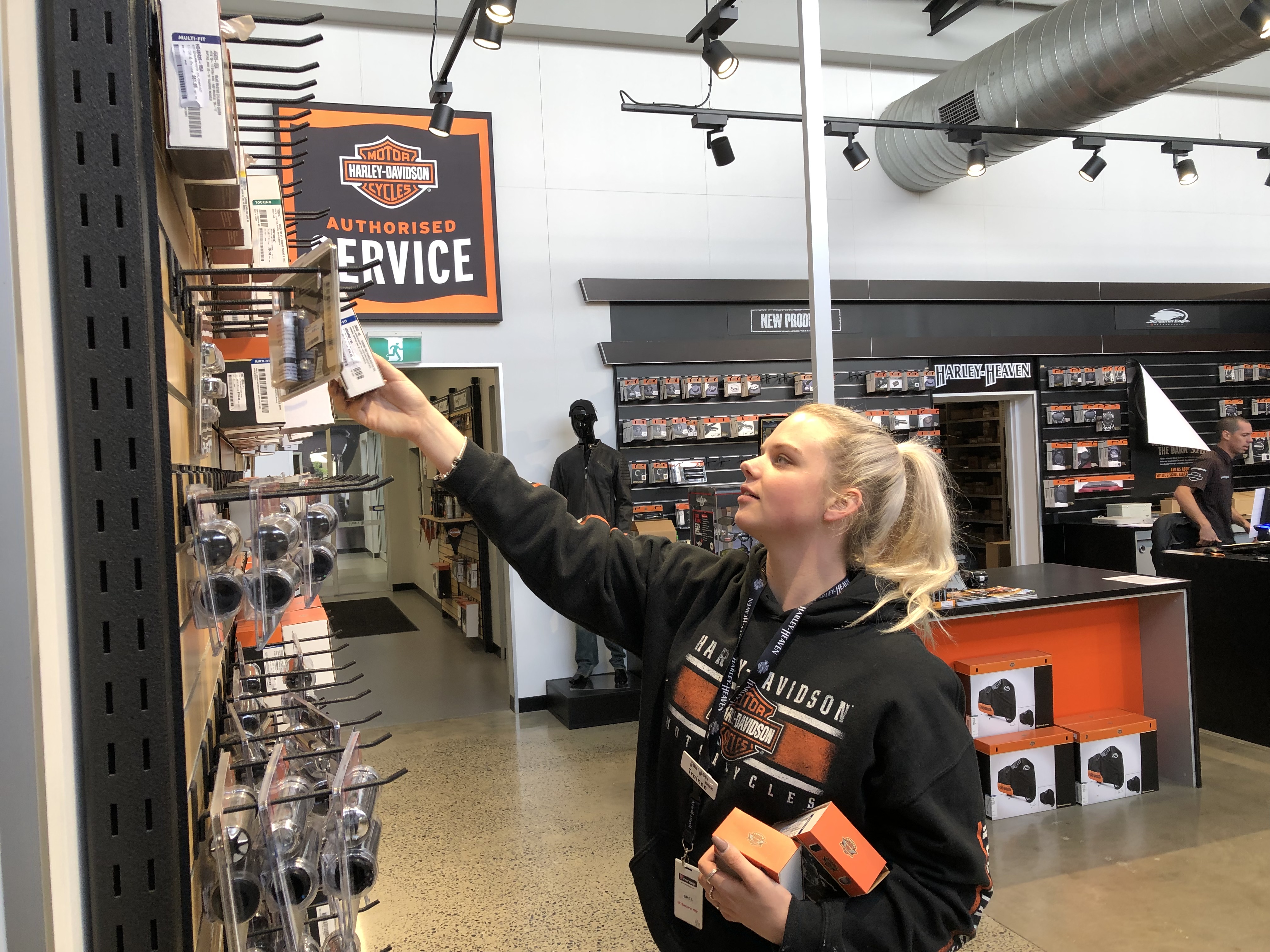 Bree started her career in the automotive industry as an motorcycle mechanic but felt that she wanted more engagement with customers, not just their bikes, "I really enjoy interacting with the customers rather than being kept 'behind the door'. My new apprenticeship has given me the opportunity to engage with people much more often."
"My day really does vary quite a bit, with dispatching and receiving orders, finding customers parts and accessories from our partner stores around the country and just doing what customers require. I love the different challenges each day brings.
Bree's interest in motorbikes was sparked by her father who has raced and ridden motorbikes for years. "I used to help dad out before his races, lube the chain and check the tension, which helped to fuel my interest in bikes. But I love the challenge of finding the right part for our customer more than I enjoy the mechanic side."
"Most of my friends don't know what an API does, but for someone with a passion for bikes who enjoys working with people, it's the perfect career!"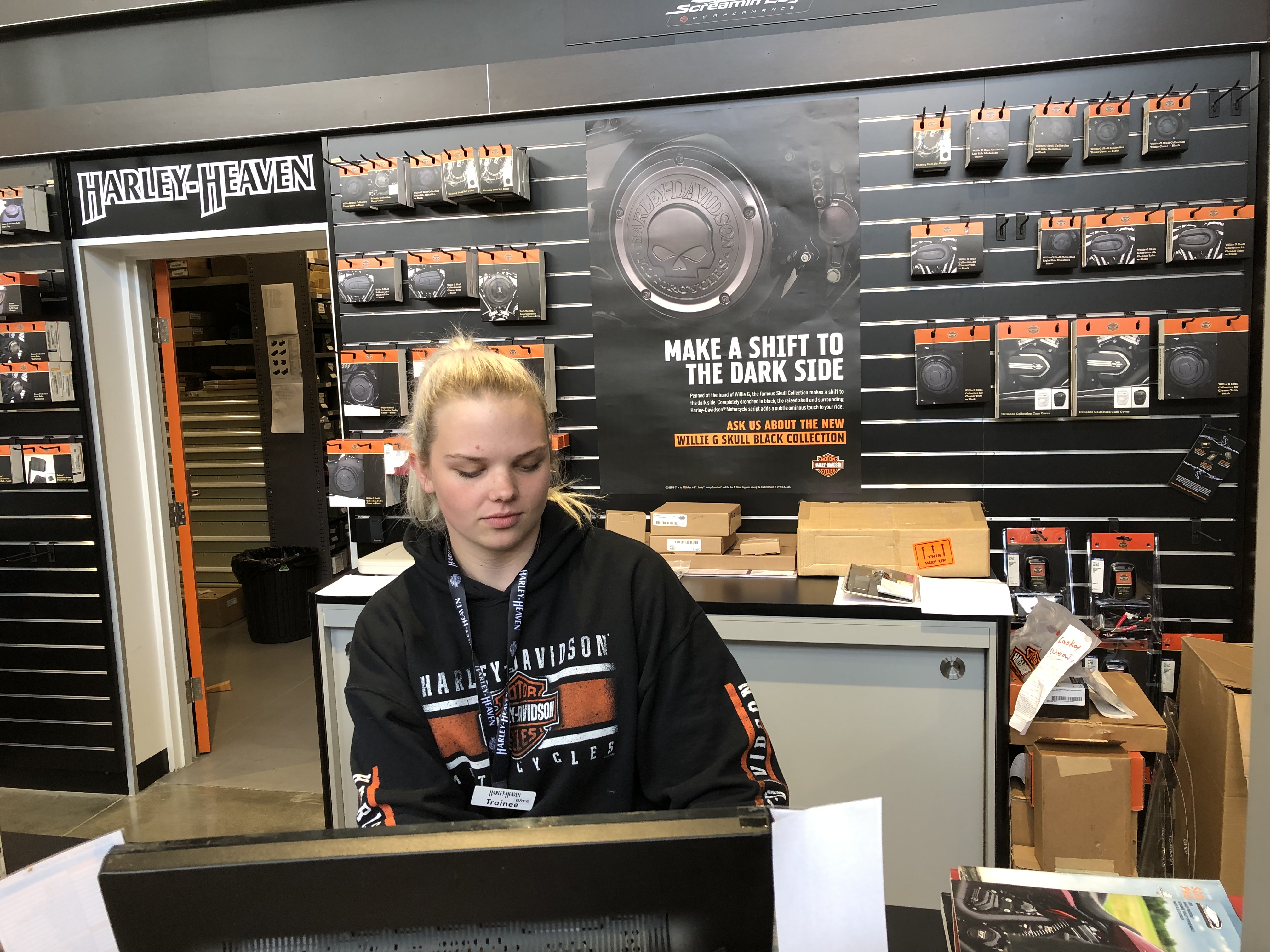 While it does involve weekend work, Bree is more than happy to help as her role on Saturdays has a broader range of tasks and more customer involvement.
Harley Heaven is investing in the future, not just with apprentices, but by looking to expand their premises and bring in more used bikes from interstate. Manager Mark Boag said "we're really happy with how Bree has settled in, she's a great addition to our organisation and hopefully will be a part of the next stage of Harley Heaven."
Harley Heaven, while based in Adelaide, also participate in a number of regional days and will be onsite at the family Christmas day at the RAAF base later this year.
With a long list of Harley Davidson merchandise including everything from jeans to shoes, baby's beanies to snooker tables, Harley Heaven has a range of products at Bree's finger tip's and with her father's love of motorcycles, Bree looks like she has the perfect place to shop for Christmas presents this year!