Edward John Eyre High School in Whyalla has a fantastic VET program for their students and was a recent winner of the VET Innovation for Schools Award in the 2019 SA Training Awards.
The MTA has been engaging with the school and students to promote opportunities in the automotive industry and regional automotive training through school presentations, Career Expos and their recent ACEE Trial Week where students contemplating trade careers are invited to attend practical trade training sessions in a variety of trades.
On Thursday 12 September 2019, John Daniels from Daniels Automotive Repair and Ian Worth from Steel City Tyres joined local MTA Western Regional Coordinator Julie Davis in presenting some practical automotive demonstrations at the school to 45 students. Both Ian and John are MTA members who see great value in assisting with these activities to support their industry and encourage young people to pursue automotive careers.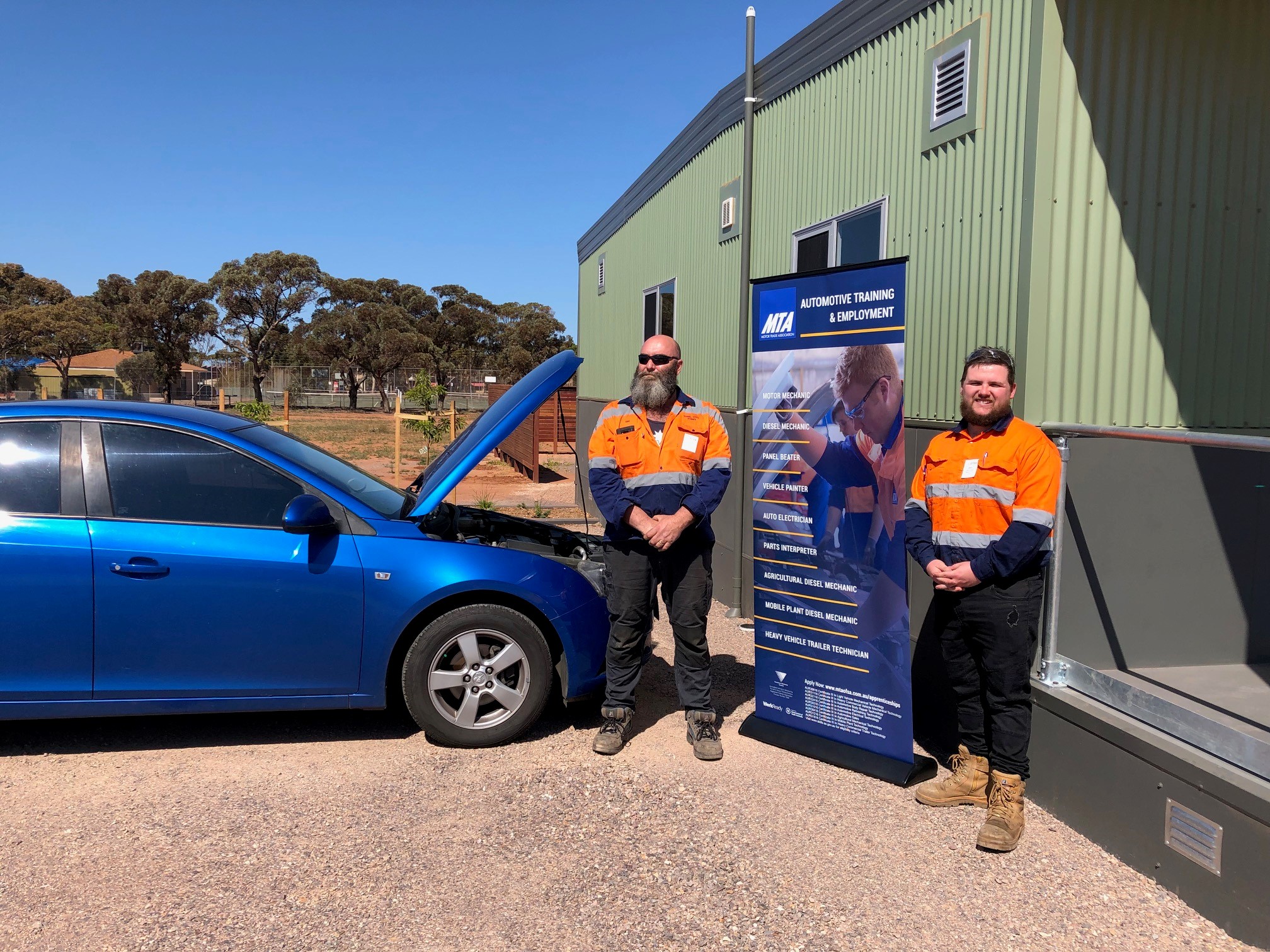 Students were shown by Ian how to change a car tyre with practical tips and relevant information to do it safely. John took the students through a well prepared basic light vehicle inspection in an informative and engaging discussion and Julie gave information on MTA apprentice training opportunities and processes.It is inspiring for MTA staff to be able to collaborate with schools and business members who are committed to the ongoing development and promotion of automotive industry careers and their efforts are much appreciated.
We encourage members to get involved in our Schools Pathways Program as your businesses are at the forefront of the industry and with the skills shortage having an impact across the state, any measures to help young people get excited about an automotive trade should be explored.
If you would like to get involved, click here to contact our GTO Manager, Jason Polgreen.