The Federal Election is this Saturday and we will all be choosing between two different visions for Australia's future.
We have called on the next Federal Government, whoever that may be, to work with us to develop a ten year Automotive Industry Blueprint through an Industry-Government partnership. Our Federal Election Policy Guide: Australia's Automotive Industry, Driving our Future, has been developed in consultation with MTA Members, who have expressed their views on what they want and more importantly need, from the next government.
The policy guide has been distributed to Federal candidates across South Australia and we have asked them to champion our recommendations with their colleagues and work with us to ensure the sustainability, prosperity and growth of our industry.
Click the image below to access the policy guide.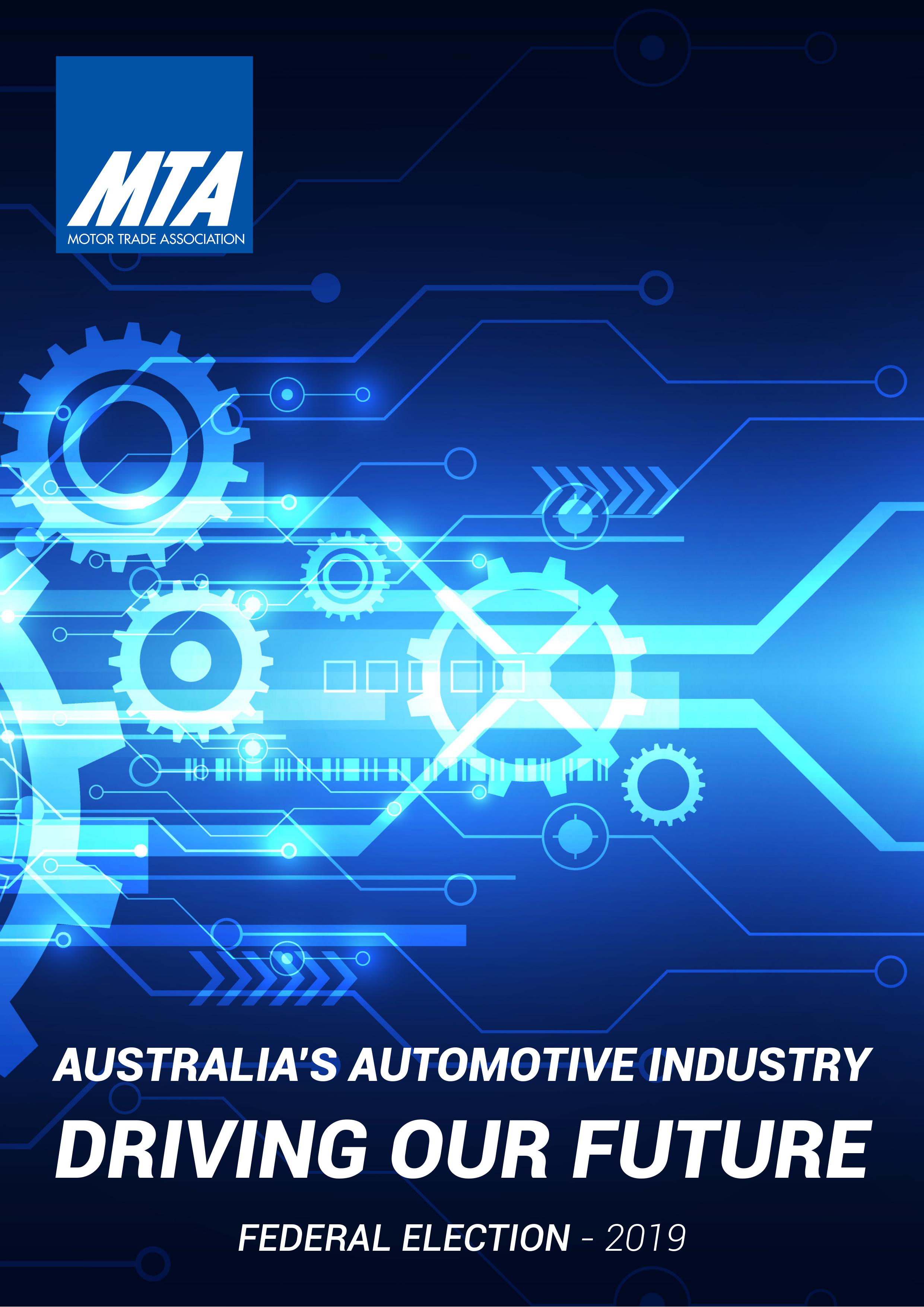 Improvements in small business conditions, tax cuts, action on climate change and emissions standards, electric vehicles, skilled migration, increasing apprenticeships and more resources for skills development must be on the agenda for whoever takes the reigns after May 18.
Your membership with us has never been more important as we continue to advocate for resolutions on issues identified by you.