As members and hosts are probably aware of, the MTA and VTECH Automotive Training announced recently that all training services offered by VTECH would transition to the MTA's Automotive Training and Employment services.
This partnership will increase the number of apprentices we have in training to over 800, further strengthening the MTA's position as a leading automotive Registered Training Organisation.
There are a number of additional qualifications that that we will be able to provide for automotive workshop apprentices around the state, especially in regional areas that are in desperate need of skilled labour.
The addition of courses in Agricultural Mechanical Technology, Mobile Plant Technology, Automotive Sales and Heavy Commercial Trailer Technology, as well as expansion to four sites in Davoren Park, Bordertown, Cleve and Strathalbyn, greatly increases the capacity of MTA Automotive Training and Apprenticeships to provide quality training and employment services across metropolitan and regional South Australia. See below for the full list:
AUR30416 Certificate III in Agricultural Mechanical Technology
AUR31216 Certificate III in Mobile Plant Technology
AUR31816 Certificate III in Heavy Commercial Trailer Technology
AUR31016 Certificate III in Automotive Sales
If you have any questions regarding the extra qualifications, click here to contact General Manager of the MTA's Training and Employment Centre, Tim Buckley.
We have already begun to work together with VTECH and the Bordertown site received two new toolboxes from the MTA last week.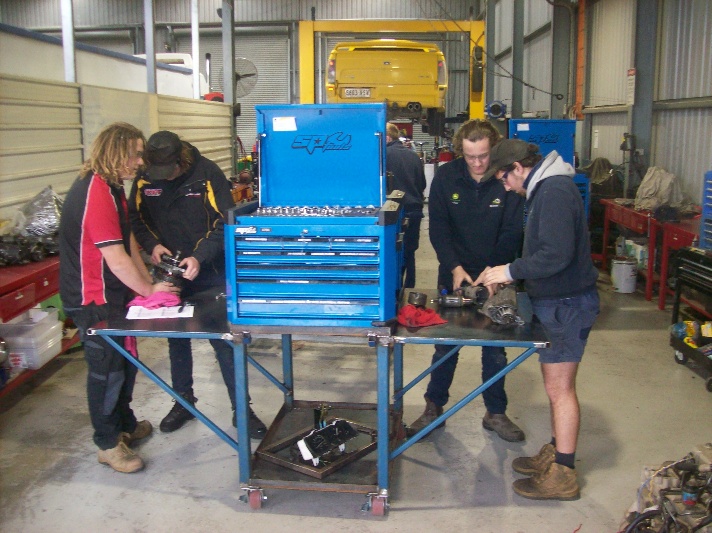 The MTA looks forward to the addition of qualifications which we will be able to deliver, going a long way in securing the skills and training needs of South Australian businesses and apprentices.