Every apprentice that enters the MTA's Training and Employment Centre has different skills needs and requirements. The MTA can tailor training around them and their host's timeframe.
Adam Shultz started his automotive career in high school when he applied for one week of work experience with Waikerie Crash during Year 10. After his week of work experience, displaying a great attitude and hard work, Adam was asked to stay on through a school based apprenticeship and completed a Certificate II in Automotive Servicing Technology.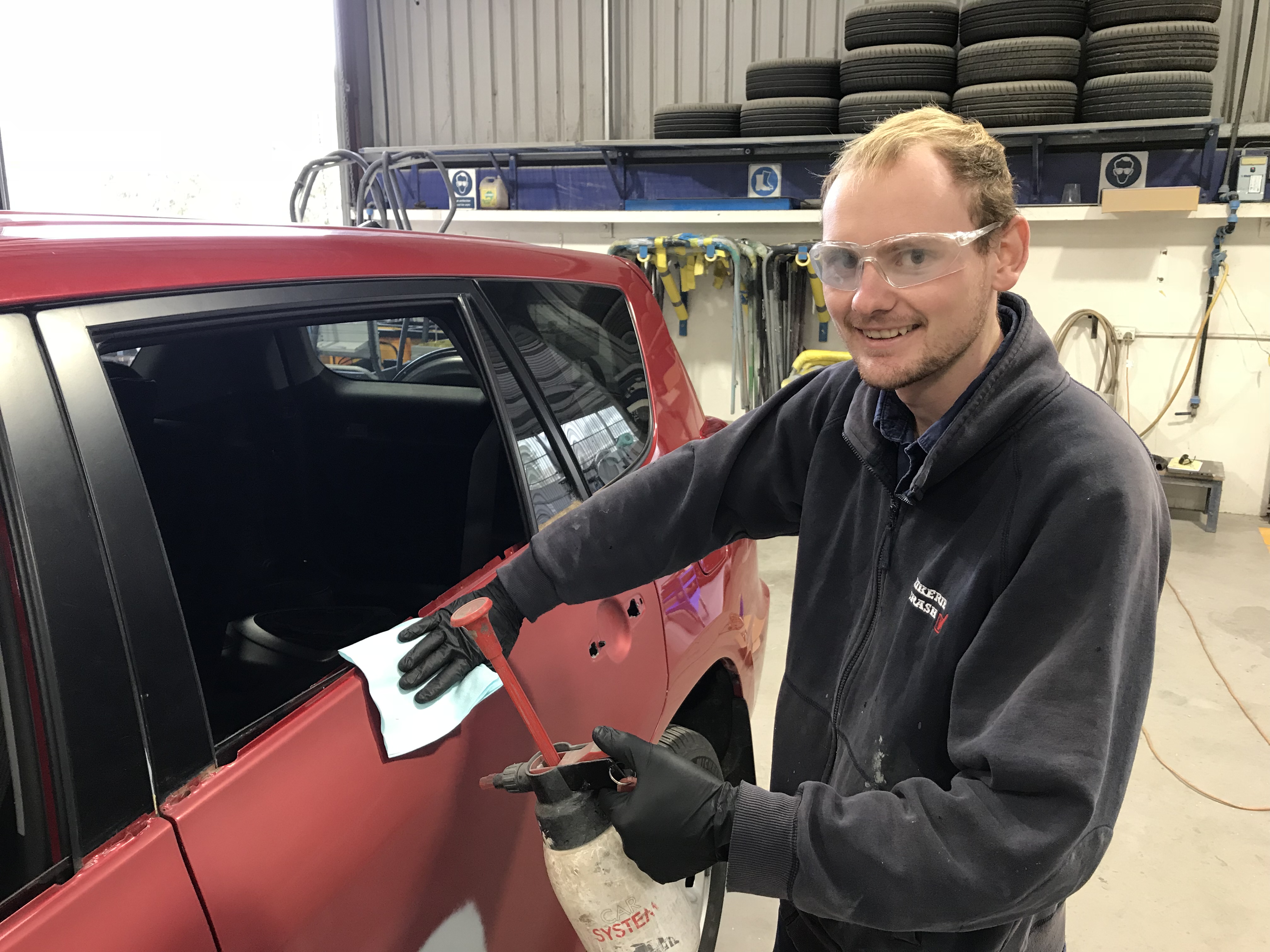 Upon finishing Year 12 successfully, Adam's workplace sent him to the MTA's RTO to complete his Certificate III in Automotive Refinishing Technology and his journey won't stop there. Adam recognises that the automotive refinishing trade is evolving and after qualifying as an Automotive Refinisher next year, he is looking to complete another three years of study to become dual qualified in panel beating as well.
"Staying on at the MTA to become dual trade qualified is definitely worth it to get another qualification. In my line of work I feel, you can't just have one set of skills under your belt. I like painting cars but I have also found a knack for welding and I like fixing damaged vehicles."
Adam speaks highly of his employer as well saying, "Waikerie Crash has always been really good to me. We get a lot of different cars coming through for repairs and lately I have been trying my hand at some panel beating in the process of stripping down the cars ready for paint work. I want to be able to work on a car from welding, fixing dents all the way through to painting, washing and presenting to the customer."
Although Adam is from Waikerie and occasionally makes the drive down to Adelaide, he is thankful that he has somewhere to stay while he trains at the MTA's Training and Employment Centre. He also speaks highly of the MTA's trainers.
"My trainers Matt MacDonald and Rob Cappelli know what equipment I am working with while at work and they train me in what I need. Matt and Rob show you the details and things we might not have time to work on at work. Waikerie Crash got really busy towards the end of last year and the MTA structured the training around myself and the business's schedule."
If you are interested in sending your apprentice through the MTA's RTO, contact RTO Manager Mario Marrone by clicking here.