We have a number of new apprentices across light vehicle, heavy vehicle, automotive body repair and automotive refinishing trades who will soon be seeking hosts.
These new apprentices have passed our extensive interview and testing process and are currently in their initial weeks of training with us.
We also have apprentices from a range of year levels and trades ready for placement now.

You can inquire about hosting a MTA apprentice by clicking here.

MTA member and host employer, Portside Mitsubishi, has been using the MTA's Group Training Organisation for many years, currently hosting three MTA Light Vehicle apprentices. Service Manager, Dylan Morris, says that he always knows what he's getting through the MTA and his business is well supported.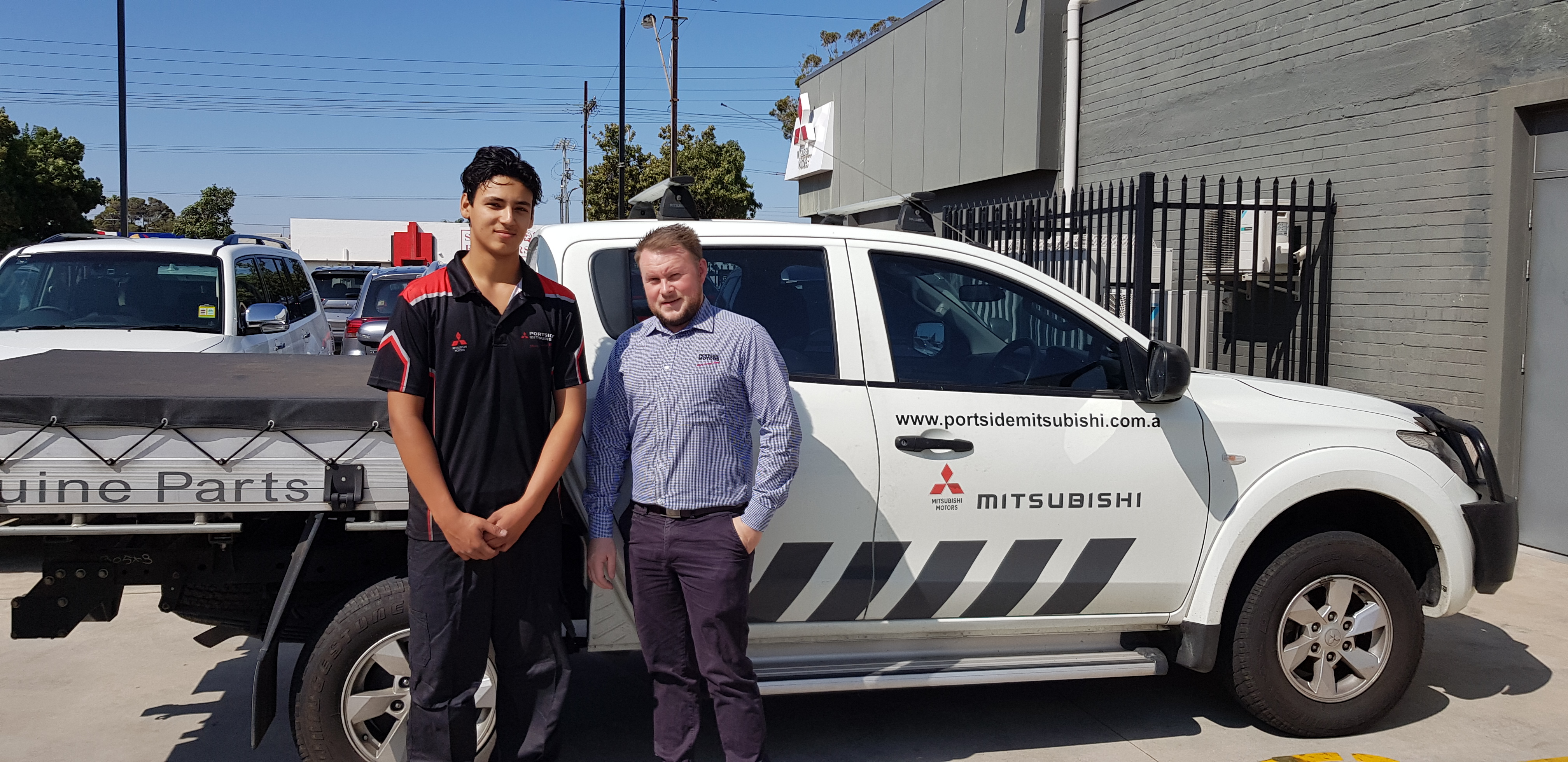 Portside Mitsubishi Service Manager, Dylan Morris, with MTA Apprentice, Daniel Harris
We visited Dylan last week who said, "It's easy taking on a MTA apprentice. The prior eight week training that they receive is very beneficial before they get thrown in the deep end. Portside finds if we get apprentices through other avenues, they just aren't as good."
"Field Officer, Richard Stock, is more than helpful and accommodates what we need as a business."
Two new MTA Automotive Refinishing Technology apprentices, Jack Vandervegt and Emily Jurd are keen to get stuck into an automotive workshop and are a good example of what we look for in a quality applicant, trained by us to be placed in your business.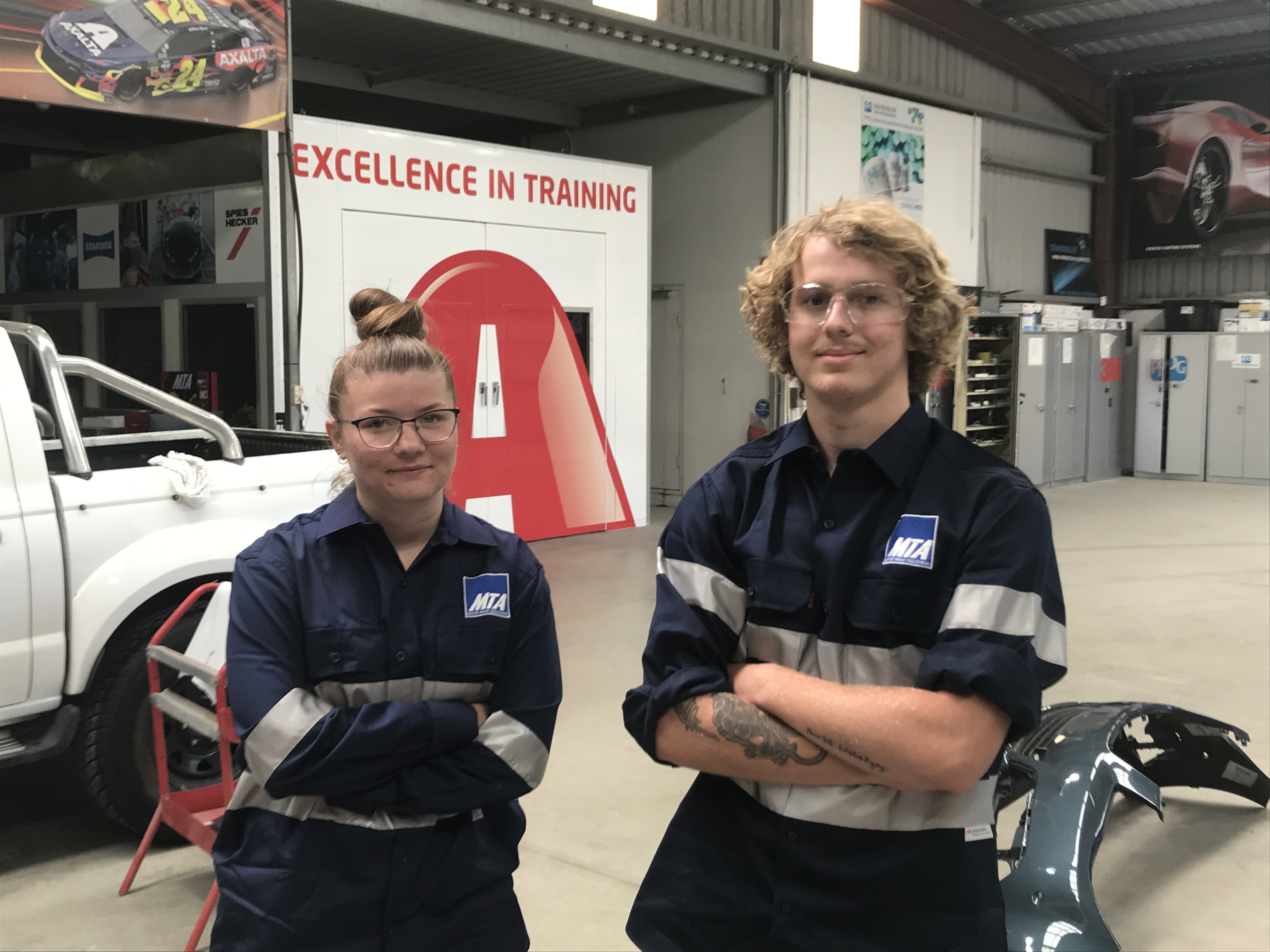 MTA Automotive Refinishing Technology apprentices, Emily Jurd and Jack Vandervegt
Emily said, "I've been around cars all my life and I'm no stranger to a workshop. My brother is a qualified mechanic and vehicle painter and I've spent time with dad at burnout competitions and working on cars."
"I was doing an automotive qualification at another training organisation but after attending the MTA's Careers Day in September last year, I decided to make the switch to the MTA. They offered me a position and I'm looking forward to following my passion for vehicle painting."
Jack is also no stranger to working on cars saying, "I've always liked cars and my uncle's a qualified mechanic as well so choosing a career in the industry was an easy choice for me. I chose this because of the job security. I know there are opportunities out there and that's why I applied."
"The MTA's application process was easy. I found the interview process long but it's because they need to get to know you a bit more."
"I'm really looking forward to being placed with a host and getting to work."
General Manager of Apprentice Employment Services, Jason Polgreen says that now is the best opportunity to take on a MTA apprentice. Jason said, "We had a large number of school leavers apply late last year who have a passion for the automotive industry. The team and I are looking forward to sharing their journey."
"I encourage members and employers speak to the team about how we can provide a quality young person to join your business in 2020 and beyond."
"Hosting a MTA apprentice provides flexibility, with a dedicated MTA Field Officer to support both the apprentice and host employer which means you can get on with doing what you do best, running your business."
You can inquire about hosting a MTA apprentice by clicking here.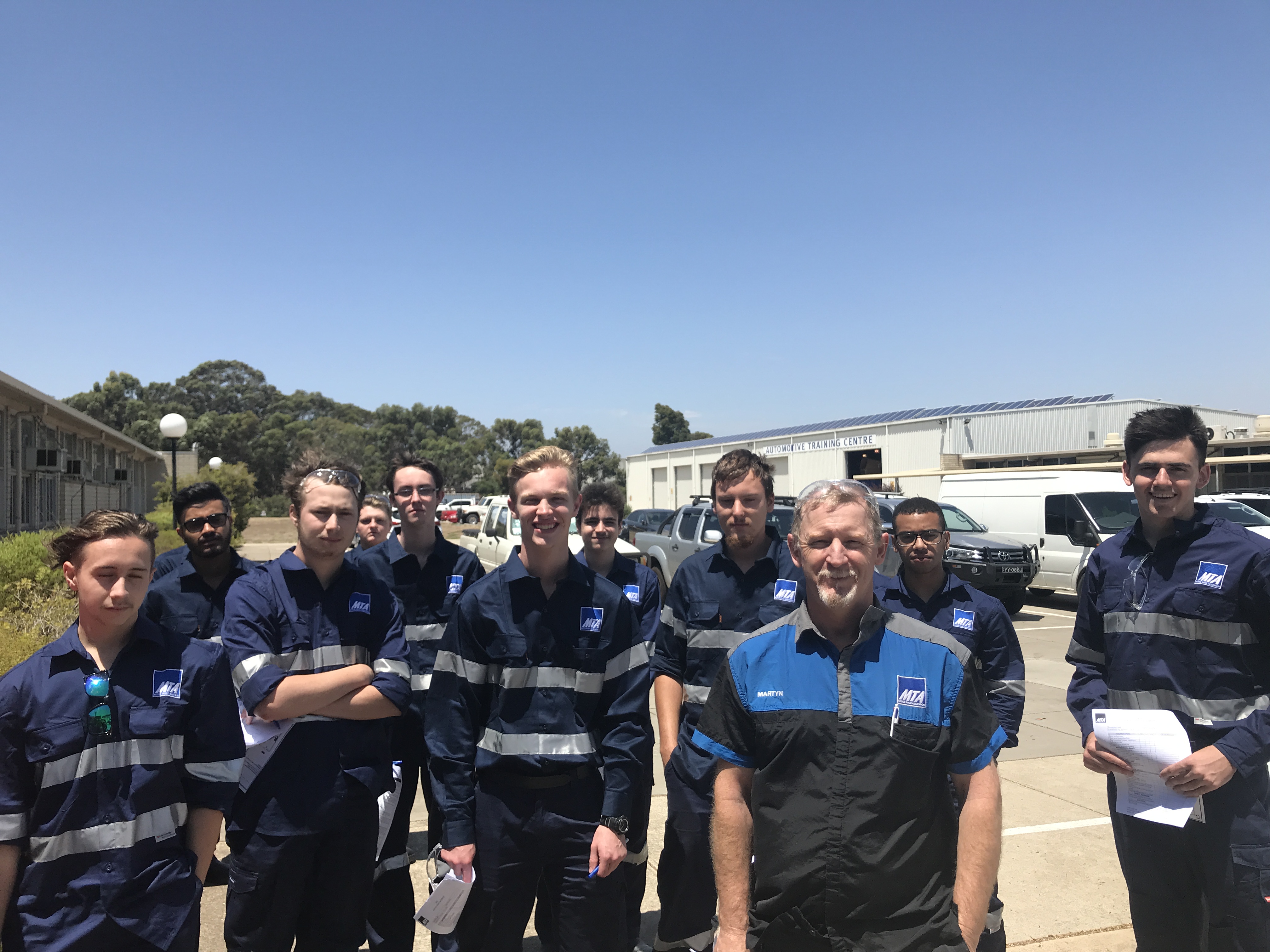 MTA Trainer, Martyn Beck, with new MTA light vehicle apprentices