Before Tim Mallen applied for automotive training in high school, he had no idea it would take him through an apprenticeship with the MTA and on to a Service Manager role in one of the largest car dealerships in South Australia.
After completing a Certificate II in Automotive Servicing Technology during year 10, Tim applied for an automotive apprenticeship through the MTA in year 11. After the initial 10 week training, he was taken on by Jarvis Subaru, where he stayed for six months before moving on to Jarvis at Norwood.
Tim spoke about his apprenticeship and application saying, "I didn't know I wanted to be a mechanic in high school. I always had an interest in cars but had never thought about it, let alone being a Service Manager. When I was accepted for training and my apprenticeship through the MTA, I studied hard, worked hard and listened to what my trainers all told me to do."
Tim broke his hand during his apprenticeship at Jarvis but says that didn't stop him wanting to be useful while he went through the Return to Work process.
"When I broke my hand, I didn't want to just sit around. I spoke with my managers to see if I could help out around the office and learning as much administration, front of house and customer care duties as I could. Seeing the broader day to day running of the business and seeing what goes on really added value to my apprenticeship while my hand was healing. It doesn't matter how old you are, my advice is not to sit around and always look for other ways to not only stay on top of your game but look out for extra learning opportunities."
Tim, now 23 years old, qualified as a mechanic in 2015 and in February this year, started as the Service Manager at Jarvis Norwood.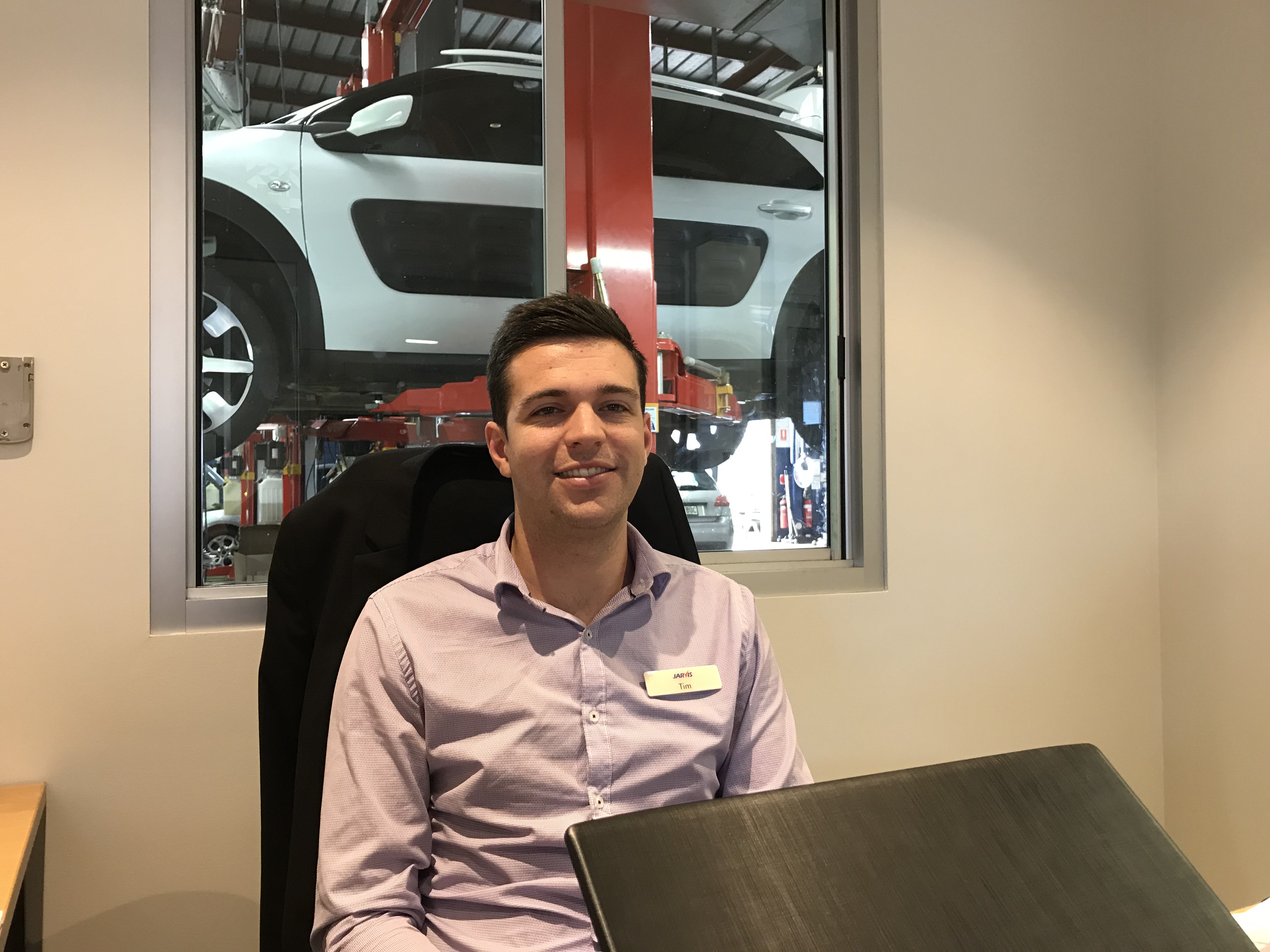 "I really enjoy being a Service Manager. It's a great working environment and I want to look out for all of the apprentices that are in the workshop. We have nine apprentices from the MTA at the moment and my door is always open to them if they want to have a chat about how I can help with their apprenticeship and getting them to succeed. I was given great opportunities by my Service Managers Jason Batten, Darren Leray and the MTA when I was an apprentice and I want to pass that on to the next generation of mechanics, building a strong team."