Lana Brooks has always held a passion for all things automotive, especially when it comes to her Motorsport! Lana always helped her dad out with his motorcycles. Watching him race fuelled her passion further to pursue a career as a mechanic and she wasn't going to let any hurdles get in her way.
"At first, I didn't think I could be a mechanic because I'm a girl in what is a male dominated industry but after I reached year 11, I applied for a Certificate II in Automotive Servicing Technology, successfully completed it and went on to finish year 12 with good grades. After graduating, my sister told me that the MTA was advertising for apprenticeships on Facebook and I applied straight away."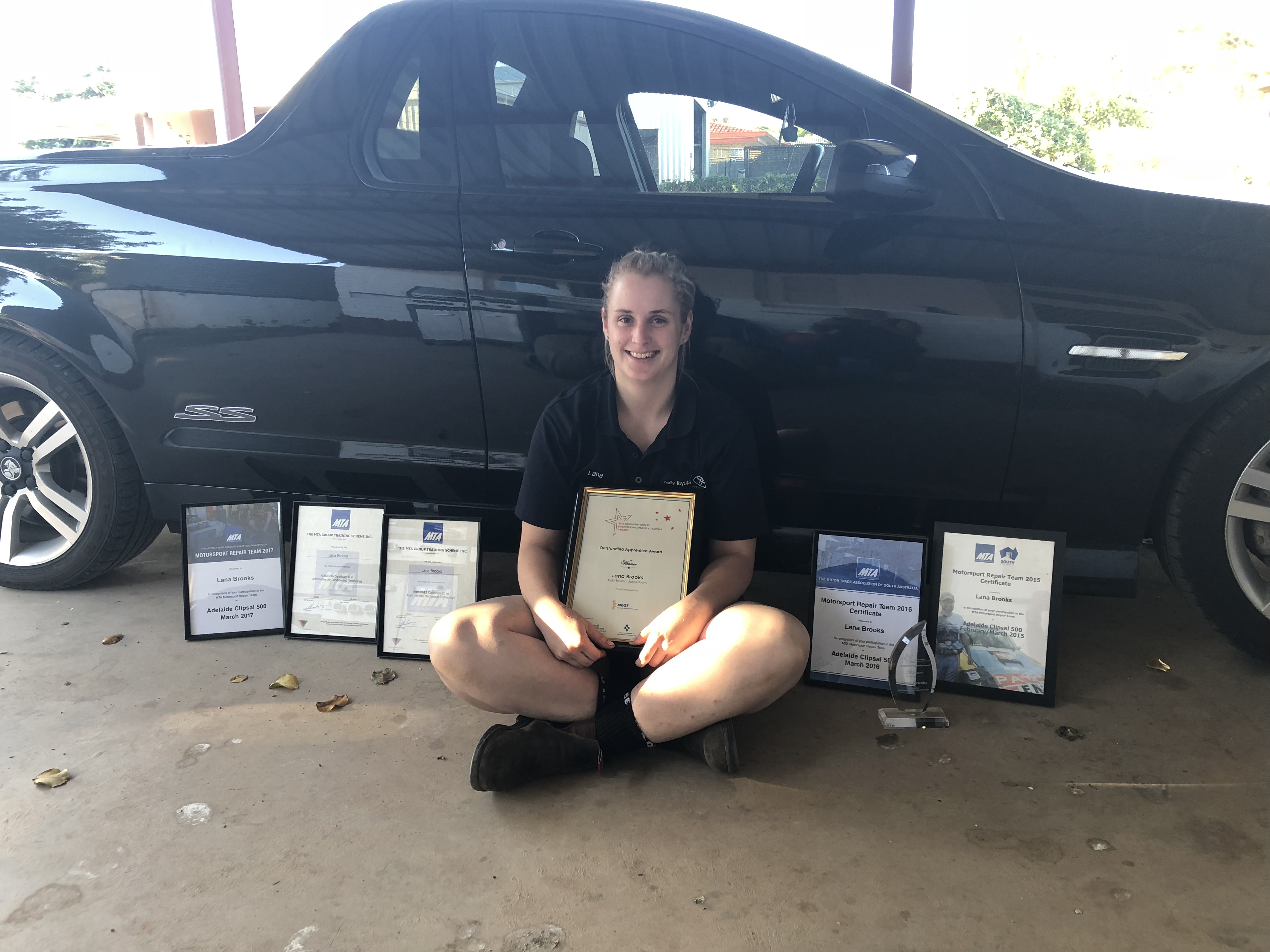 Lana was hosted at Kelly Toyota in Jamestown, a family owned business in the automotive industry for over 40 years and Lana says she was proud to be taken on as their first female apprentice.
"The staff at Kelly Toyota were fantastic and welcomed me with open arms. They were all supportive from day one and the on the job training I received complemented the training I received at the MTA really well."
Lana took part in the MTA Motorsport Repair Team three years in a row from 2015, trying her hand at fibreglass repairs in the first year and moving into Pit Lane in her second year with the Super Cheap Auto V8 Supercar Team.
"My role in Pit Lane was to make sure the car looked good and the tyres were in racing condition. It was a good entry level experience but my third year in the MTA's Motorsport Repair Team was really exciting. In 2017, I was placed again in Pit Lane but with the Red Bull Holden Racing Team and I assisted with light mechanical repairs and tyre changes. It was really fast paced and I put in 110%."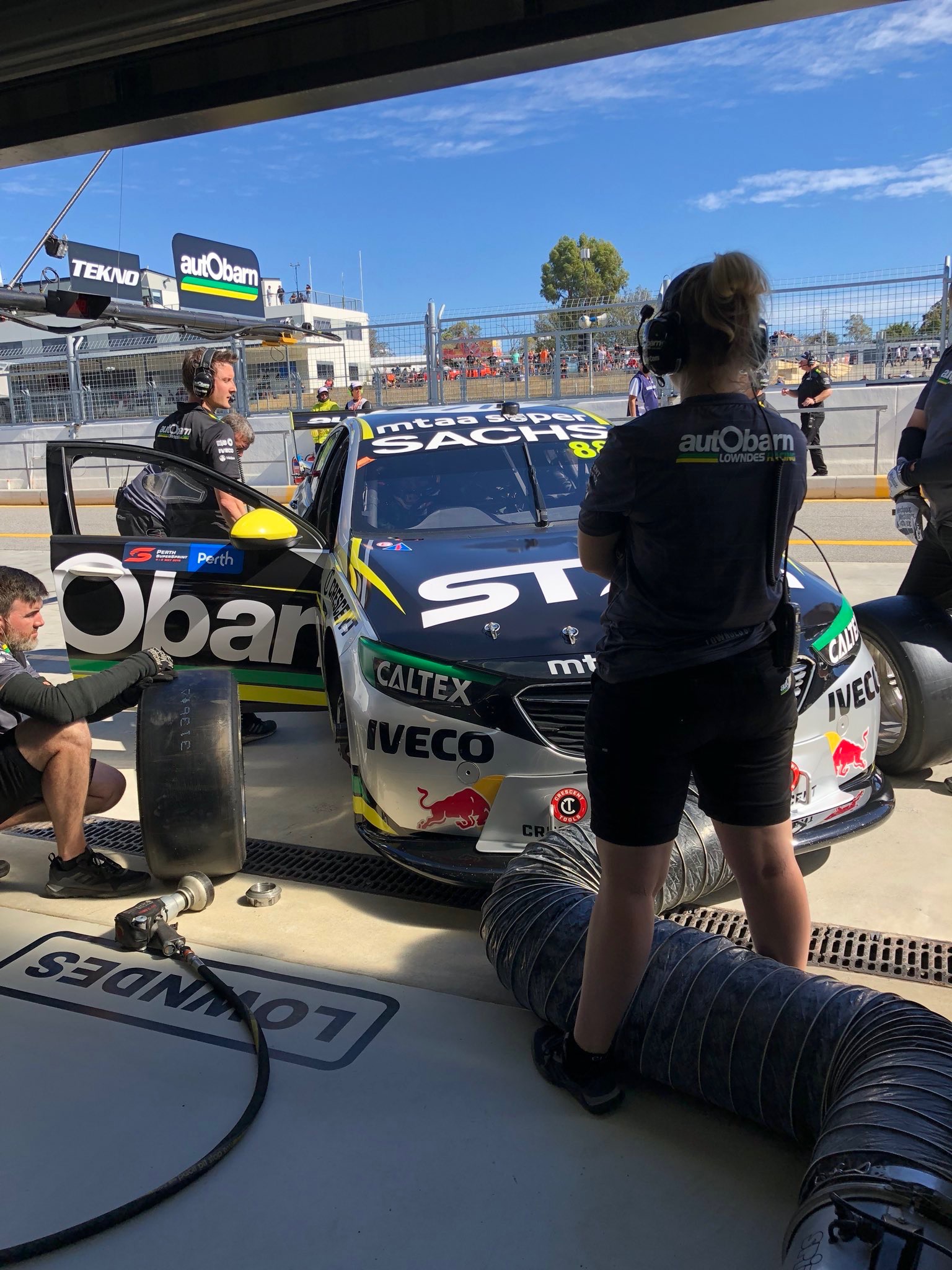 Lana was taken on by the Red Bull Holden Racing Team in February 2018 and placed in the panel department, making sure the panels that are fitted to the car are up to race specifications. So far, Lana has been taken around Australia with the Supercar team, starting at the race at Philip Island earlier in the year before moving onto Perth and recently Winton. Lana is excited to be returning to South Australia for The Bend SuperSprint on 24 August where she will again be a part of the Red Bull Holden Racing Team.