Here at the MTA, we promote and encourage all of our apprentices to Work Safe, Live Safe, which means being SAFE 24/7.
From April 2018 to the end of March 2019, the MTA achieved a 57 per cent reduction in reported workers compensation claims in comparison the previous year. After analysing the data, we have attributed to the great results to our safety management systems. In the 2017 to 2018 MTA financial year, the number of claims were 35. In the 2018 to 2019 MTA financial year, the number of claims were just 15.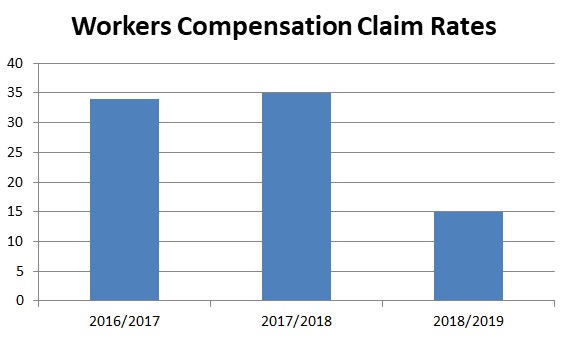 While the number of injuries requiring first aid on site has increased by 36 per cent in the same time periods, from 50 in the 2017 to 2018 financial year to 78 in the 2018 to 2019 financial year, none of these injuries resulted in a workers compensation claim, reinforcing that our early intervention strategy in the work place is contributing to lower lost time and workers compensation claims.
Early intervention and better WHS systems within a workplace leads to fewer claims and much less paper work for employers and employees. For assistance from the MTA's Workplace Relations team in relation to any WHS matters, click here. We can assist you with implementing your own WHS systems and staying SafeWork SA compliant.
Below are some preventative lead and lag indicators:
Injury Frequency and Severity
Incident & Hazard Reporting
Lost Workdays
Workplace Inductions
WHS Training, which can include manual handling, for example.
WHS Audits & Risk Assessments
It was recently raised at our WHS Group meetings that the MTA needs to continue to maintain the high level of safety awareness and continue to report WHS incidents and hazards to ensure our early intervention processes are resourced to further reduce not only injuries whilst at work but also outside work hours. The need to continue the reduction in injuries is just as important.
Below is the safety message and image that will be promoted this year to raise awareness for all apprentices to be SAFE 24/7.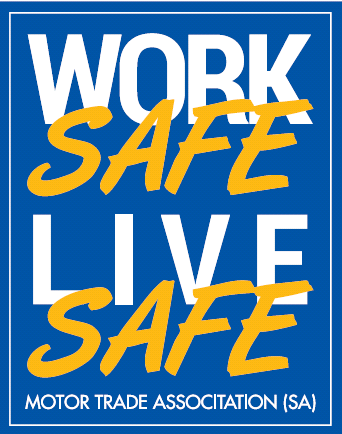 Apprentices will start to see this around our Training Centres, on social media and e-communications, such as emails.
If you have any questions in relation to apprentice safety or have any return to work issues, click here to contact our WHS and RTW Coordinator, Cos Lamberto.