We held our annual Graduation and Apprenticeships Award Ceremony last Friday night, celebrating the achievements of 118 Automotive Technician Apprentices who graduated, award winners and our Motorsport Repair Team.
Images from the night can be viewed on the MTA's Apprenticeship Facebook page by clicking here.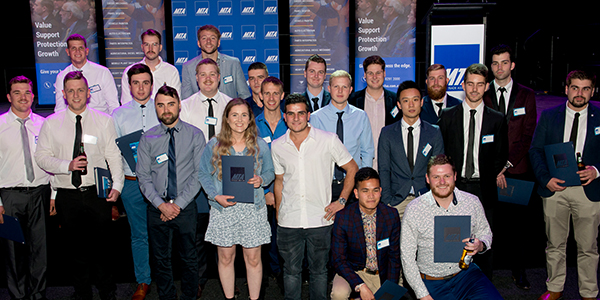 Our Guest Speaker, Cam Lees, MTA Member, Apprentice Alumni and owner of Solid Mechanical and Engineering said, "I can remember when I graduated and the industry has definitely changed in a short space of time since then. It's important that you follow your dreams, passions and each graduate can now look forward to a prosperous future in the industry. I went on to start my own business, following my passion and I encourage everyone here to follow their passion too."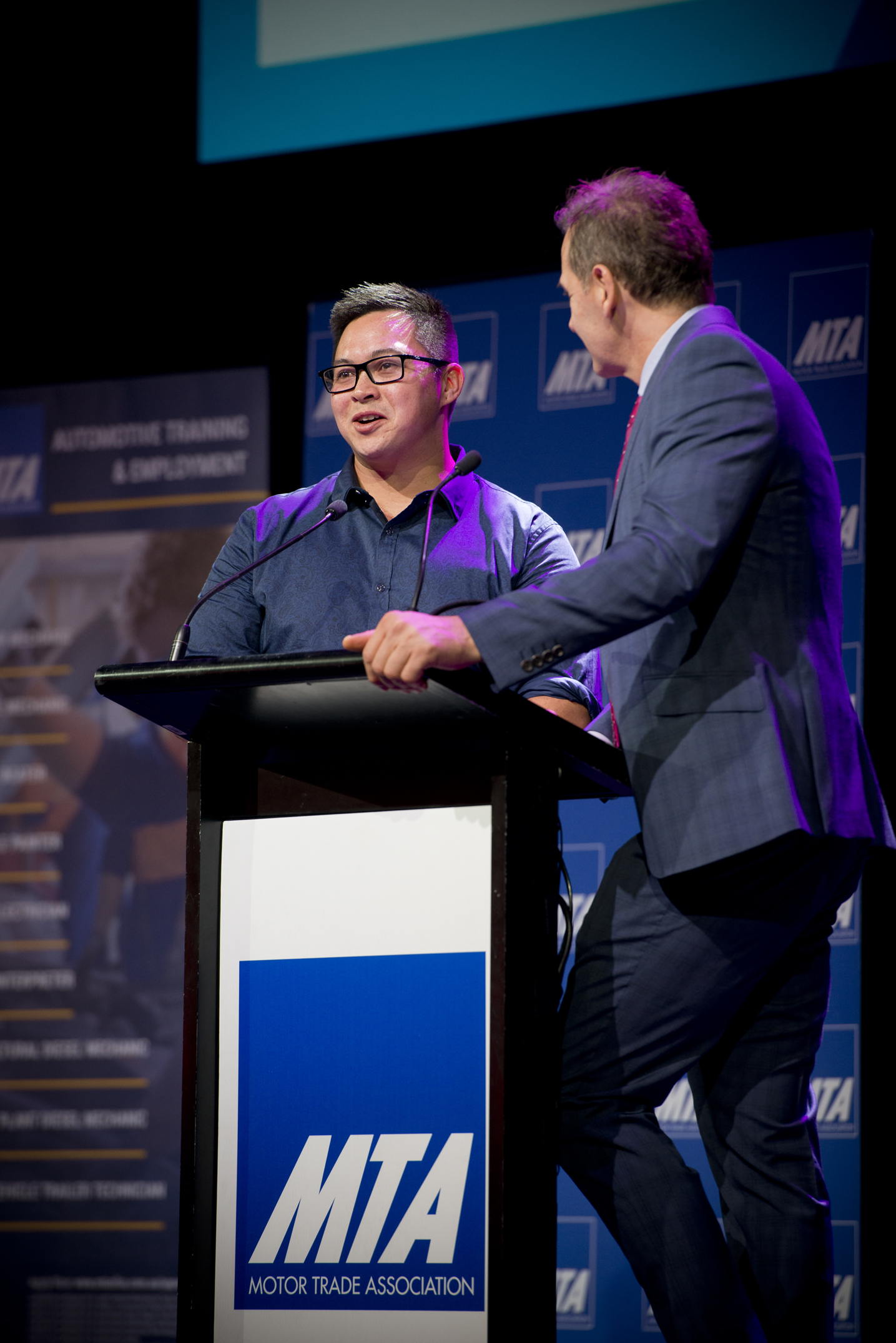 MTA President, Frank Agostino, said, "We are putting on more apprentices than ever before and providing critical support to the next generation of Automotive Technicians."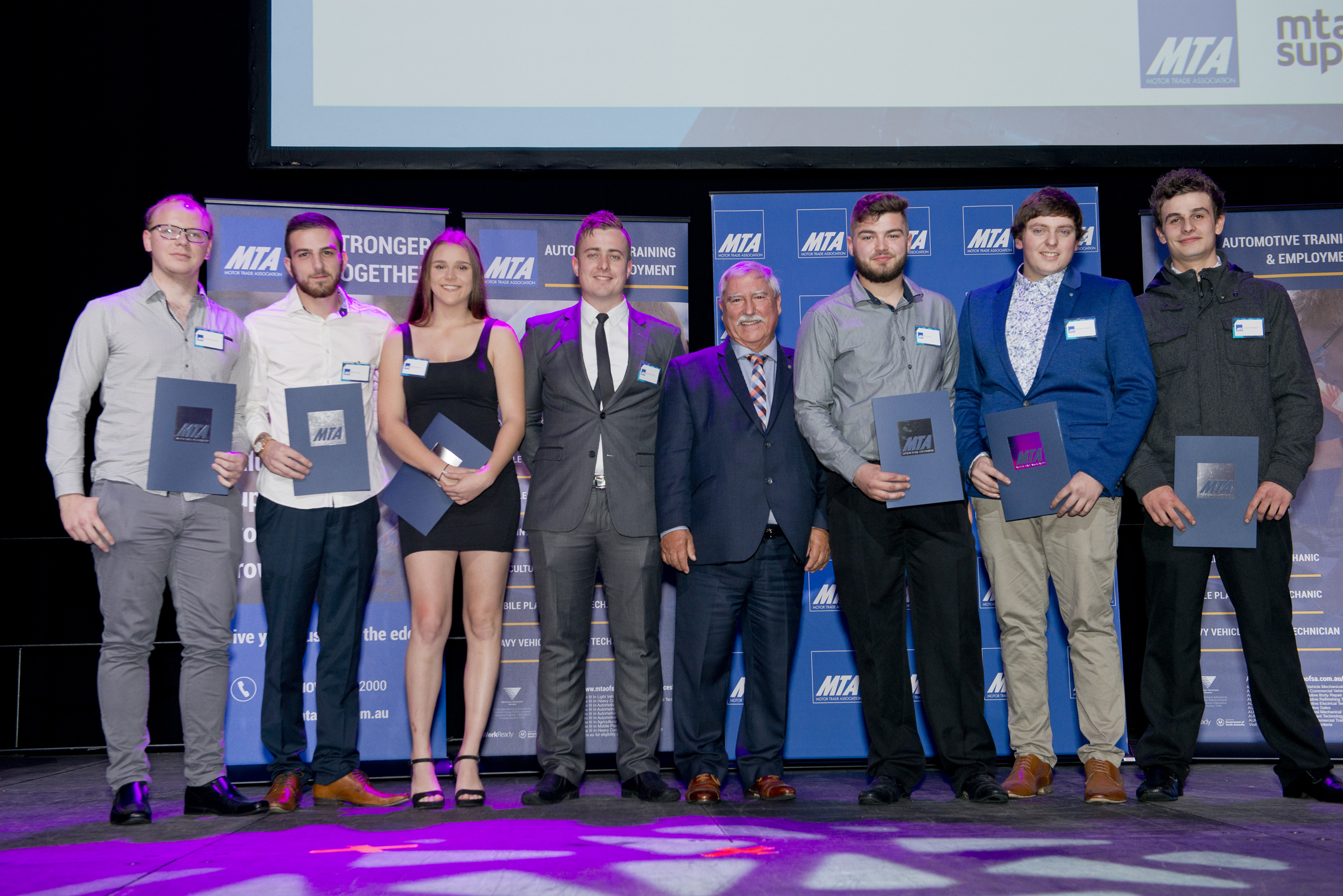 The MTA acknowledged apprentices who took part the Motorsport Repair Team and their achievements in assisting Supercar teams and repairing other classes of race vehicles at the Adelaide 500 and The Bend.

Apprentice of the Year, Adam Schultz from Waikerie Crash, who was overseas at the time, received a surprise phone call from our MC, Mark Soderstrom, during the ceremony.
Adam said, "Thank you to everyone at Waikerie Crash, Kym and Rose, my mum and dad and my trainers, Matt MacDonald and Rob Capelli. It's a great honour."
Adam's parent accepted the award on his behalf.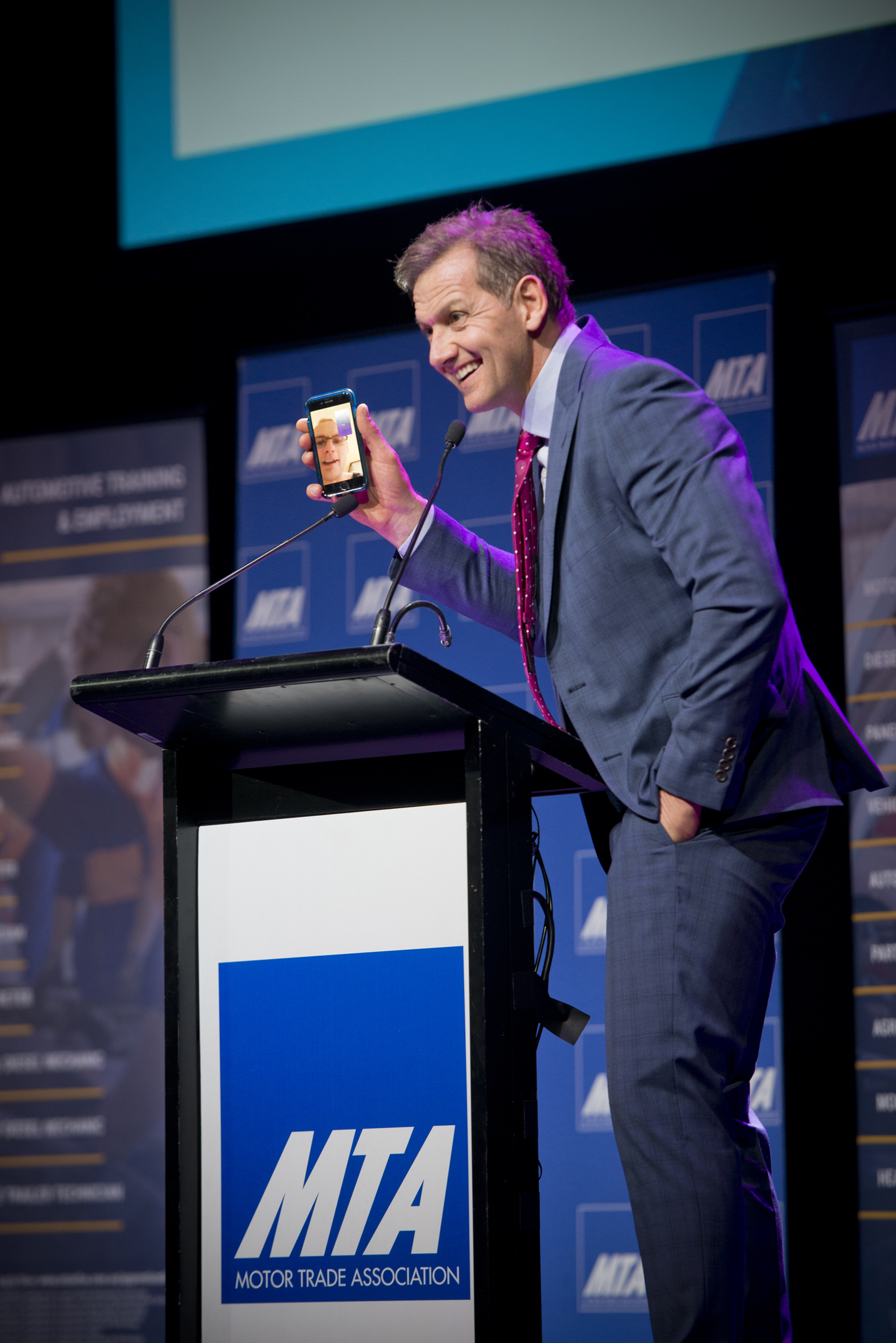 MTA CEO, Paul Unerkov said, "After many years of hard work, each graduate now has a future filled opportunity. I look forward to following their success in the future and thank our training and employment staff, hosts and MTA members, who all play a critical role in getting each graduate here tonight. Our industry is undergoing rapid change and with so many opportunities and technologies emerging in automotive sectors, there is a lot to look forward to."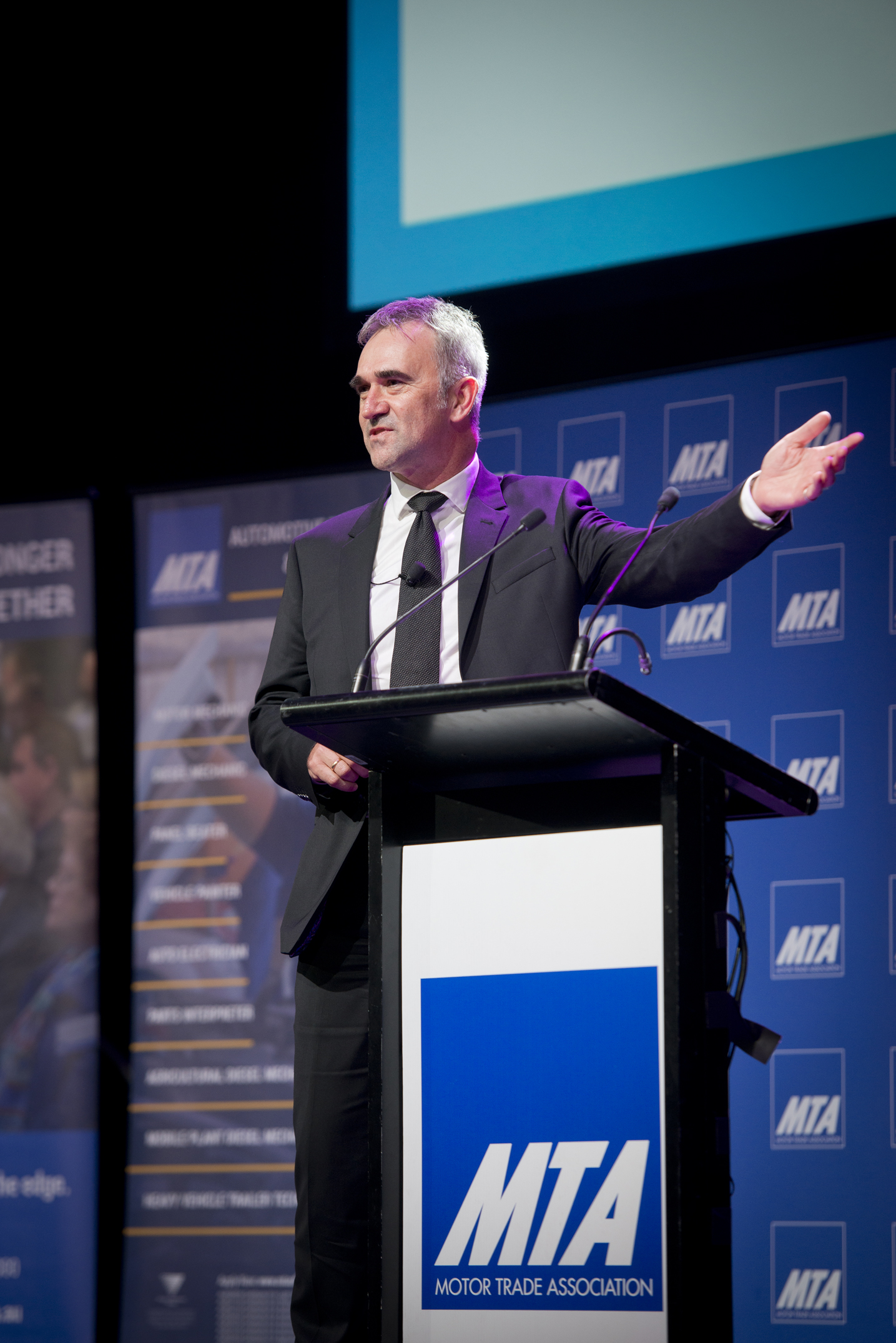 Member for the South Australian Legislative Council, Dennis Hood, spoke at the ceremony saying, "It is great to see so many graduates tonight. The MTA is playing their part in training, employing and guiding automotive apprentices through their first steps and beyond into a career in the industry."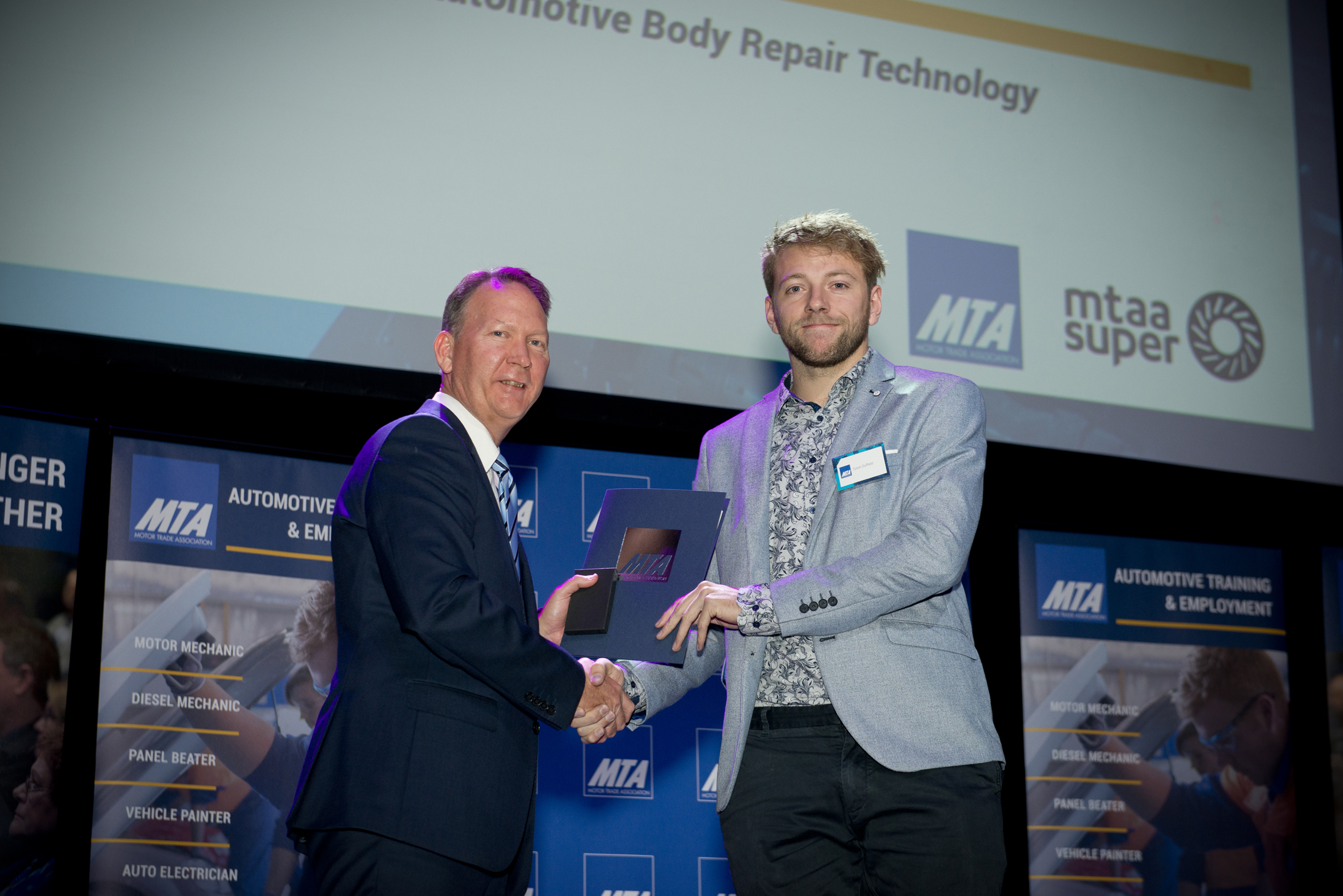 We thank our sponsors that contributed to the success of the evening:
MTAA Super
MAS National, RAA and Blackwoods
Capricorn
MEGT, Apprentice Support Australia and PPG
I-CAR, SP-tools and MTA Print
| | | | |
| --- | --- | --- | --- |
| Award | Award Sponsor | Winner's name | Host |
| APPRENTICE OF THE YEAR | MTA Super | Adam Schultz | Waikerie Crash |
| MOST OUTSTANDING 3RD YEAR APPRENTICE | MAS National | Russell Noack | Booth Transport |
| MOST OUTSTANDING 2ND YEAR APPRENTICE | RAA | Matt Croft | North East Isuzu |
| MOST OUTSTANDING 1ST YEAR APPRENTICE | Blackwoods | Braden Bosustow | Ampl Auto |
| MOST OUTSTANDING MTA TRAINING CENTRE STUDENT | Capricorn Society | Lucy Grimwood | |
| BOB GOLDSWORTHY AWARD | PPG | Tyson Duffield | Willaston Auto Body Repairs |
Images from the night can be viewed on the MTA's Apprenticeship Facebook page by clicking here.