The MTA held its 93rd Annual General Meeting (AGM) last week at the Adelaide Oval Cathedral Room which was a celebration of our achievements over the last 12 months and also a celebration of those who have been members for 25 and 50 years.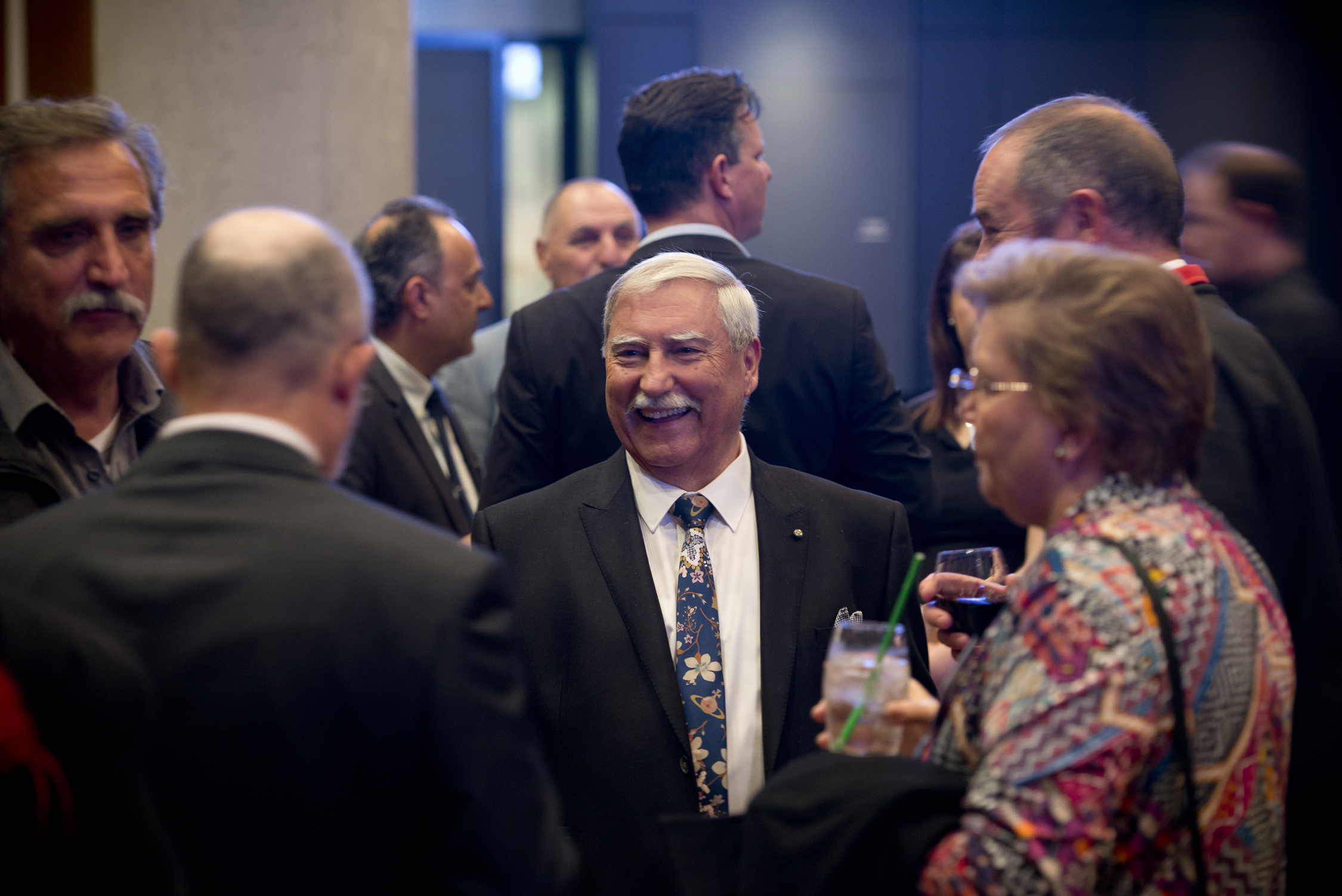 Frank Agostino was re-elected as the MTA's President which was met with applause from members in attendance.
Frank spoke about the achievements gained for the industry last financial year including:
Our contributions to the National VET Review
Securing a good outcome for vehicle dealers in relation to not having shop trading hours deregulated
Contributions to an Automotive Franchising Code of Conduct
The key role we played in a range of MTAA national submissions
Our Working Groups and industry consultations on a Draft Code of Conduct on the sharing of Repair and Servicing Information
Significant work in relation to having an inquiry take place into the collision repair and insurance industry to improve relations between repairers and insurers
Review of the Second-hand Dealers Act 1995
Ongoing work with the State Transport Minister in relation to Service SA Centres and Tier One inspections
Speaking about the MTA's recent achievements in relation to training and employment, Frank said, "Continuous improvement is at the heart of all we do."
"We have already embraced our compliance requirements and indeed gone beyond them. This was always our aim. We are committed to the ongoing monitoring, review and evolution of our training packages in consultation with the automotive industry."
"The GTO has seen 287 Apprentice Commencements, 511 Apprentices Employed, 439 Apprentices are hosted with automotive businesses and we have had an increase in the average apprentice applications per month to 334 in the last year."
"Our focus on training hours has also been a success, with 214,279 hours delivered, and supporting the 89 new industry commencements and the 157 upskilling enrolments. This represents a year on year increase of 36,259 hours over target for the RTO."
"Our regional training centres have delivered 24,145 training hours across our four regional locations since September 2018. Our regional Trainers and Assessors conducted 707 hours of industry and Personal Development visits."
In relation to our membership services, Frank said, "I am pleased to say that we are on the right track, with the 2019 Member Satisfaction survey delivering outstanding results. 94.5% of MTA member respondents think their expectations have been met or exceeded."
"It's with confidence that I recommend that we continue this path, continuing to work hard towards a strong future for the automotive industry. This future is filled with a great deal of both change and opportunity."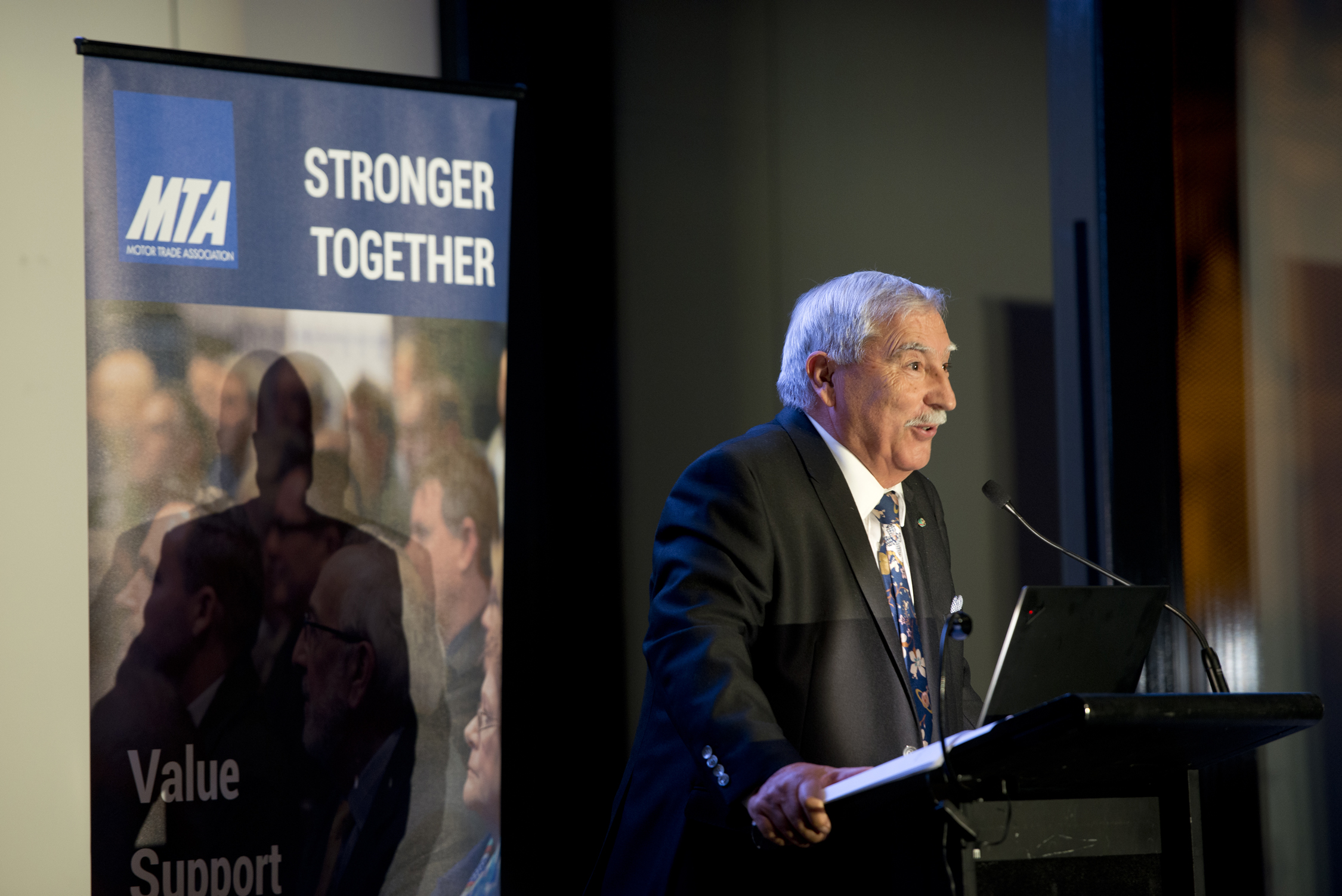 25 and 50 year members were recognised on the night and CEO Paul Unerkov said, "It's a long time to be a part of the Association and a great achievement to be acknowledged."
50 year milestone recipients, Peter and Michael Gazzard from Carlin and Gazzard said, "Our business has been around for more than 60 years. Our father, who is 90 this year, started it and still attends work most days. It's now second generation with four brothers and a sister involved in the business."
"The MTA has been a big part of what we do. From our point of view, it's great to have someone looking after the industry. I'd just like to thank Paul and the MTA team for everything that you do."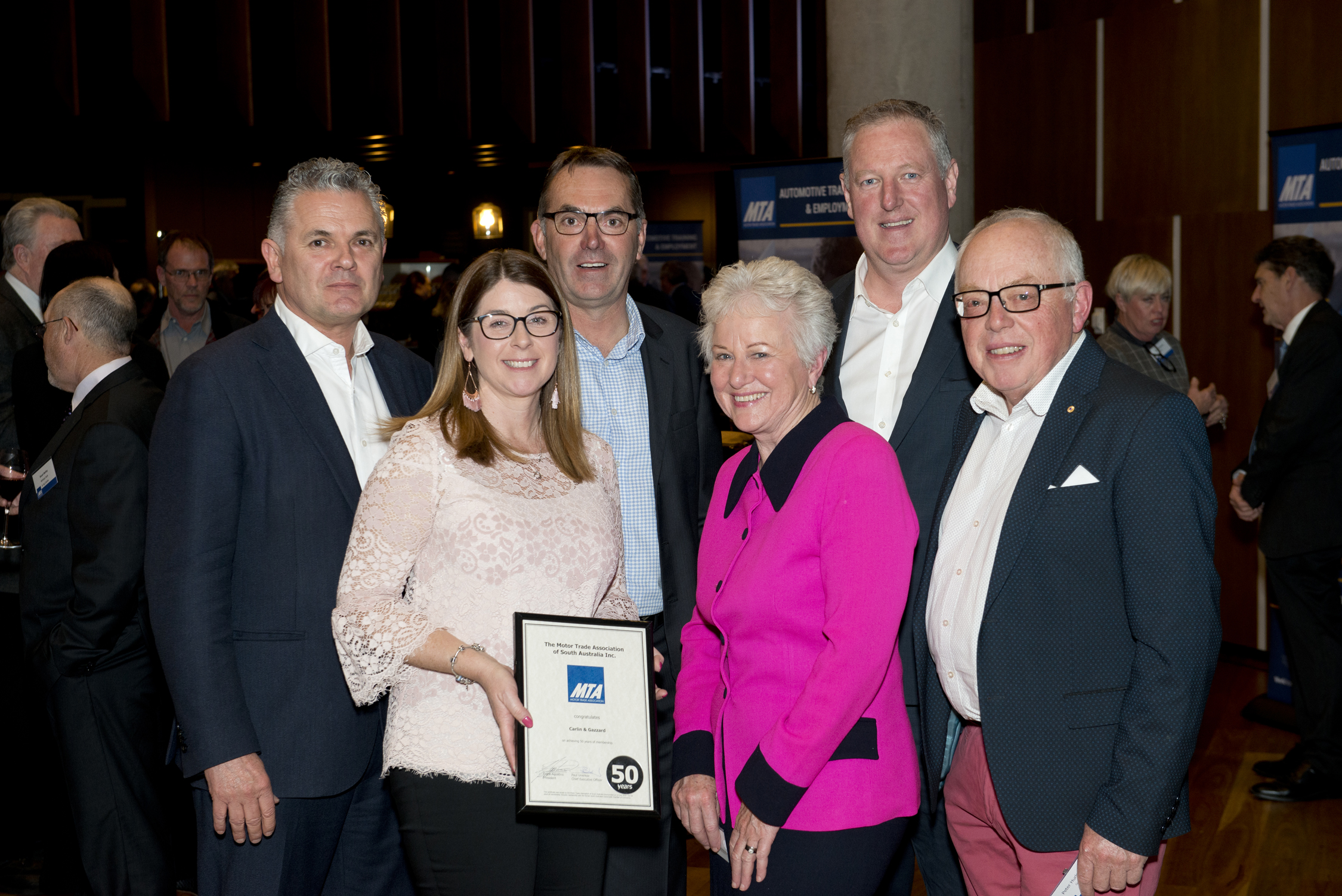 Willaston Auto Body Repairs was another 50 year milestone recipient with owner Adrian Bird saying, "My father, Ron Bird, started the business with a dream for us to keep it going. With my son, Sam, joining us now, we will keep it going."
Adrian said, "I got involved in the business when I was 15 and I'm 60 now so just a couple of years I've been around. The best achievement is just running a family business. Without the MTA, as a business, we would not be here. The industry has changed a lot and without the support we get, we couldn't stay focussed."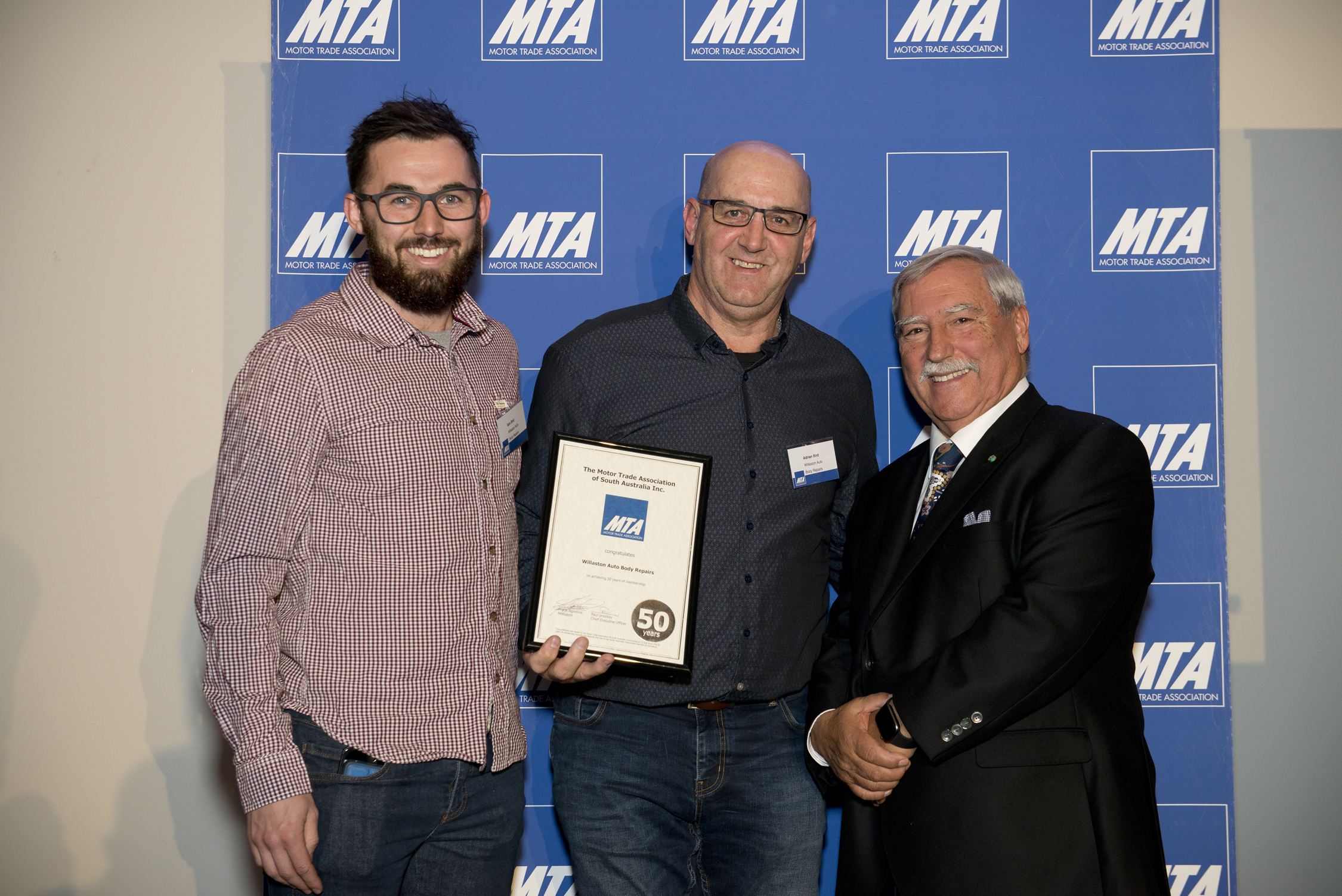 CEO, Paul Unerkov, spoke about the success of the MTA, members, career opportunities, as well as looking ahead to the future.
"We've worked really hard to try and ensure that we provide value for money from a membership point of view. The key thing is that we are a big industry. There are more than 5000 automotive businesses in this state that employ more than 30,000 people which is significant. We are always moving and evolving."
"The MTA will continue to ensure that we play a vital role to ensure that government understands that and we will continue to advocate on your behalf."
Speaking about our Training and Employment services, Paul said, "There are great career pathways for young people and we need to focus on bringing them into the industry."
In relation to new technology, Paul said, "There's been a lot of talk about electric vehicles. You don't need to create a new industry to cater for that. We have an automotive industry that is here, it's established and they're just another type of vehicle. What will change is how people buy and service these vehicles and this will affect the way we train and what we are training our apprentices. There will be many opportunities to evolve our businesses as well and it will be our role to make sure that you are ready, prepared and supported."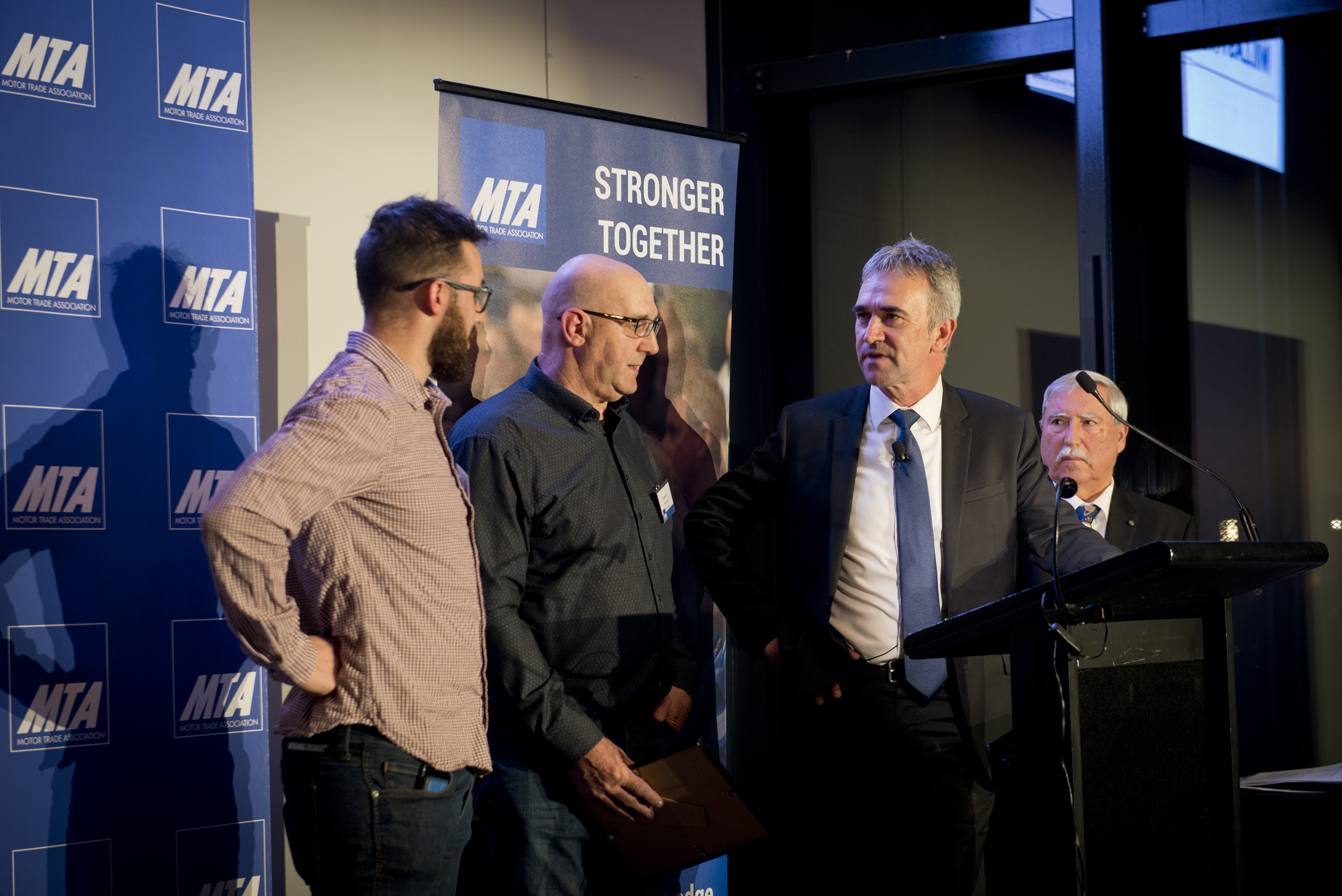 Congratulations those who received acknowledgment of 25 and 50 year milestones of membership.
25 Years:
Formula Honda
Out 'n' About Your Mobile Mechanic
Independent Components
LCS Motors
West Car Clinic Pty Ltd
KL Crash
Holden Hill Crash Repairs Pty Ltd
Bucik Tyrepower
Penola Crash Repairs
B & R Autogas & Exhaust
50 Years:
Carlin & Gazzard
Willaston Auto Body Repairs
St Peters Crash Repairs
Click here to view the photo album from the night.