The 2019 MTA Graduation and Apprentice Awards ceremony is fast approaching and this is your opportunity to ensure that your apprentices who have exceptional skills and talent are acknowledged by nominating them in an appropriate award category.
The Apprentice Awards form part of our Graduation Ceremony which will be held in May. The graduation ceremony is attended every year by more than 300 guests including apprentices, their families, employers, politicians and VIP's.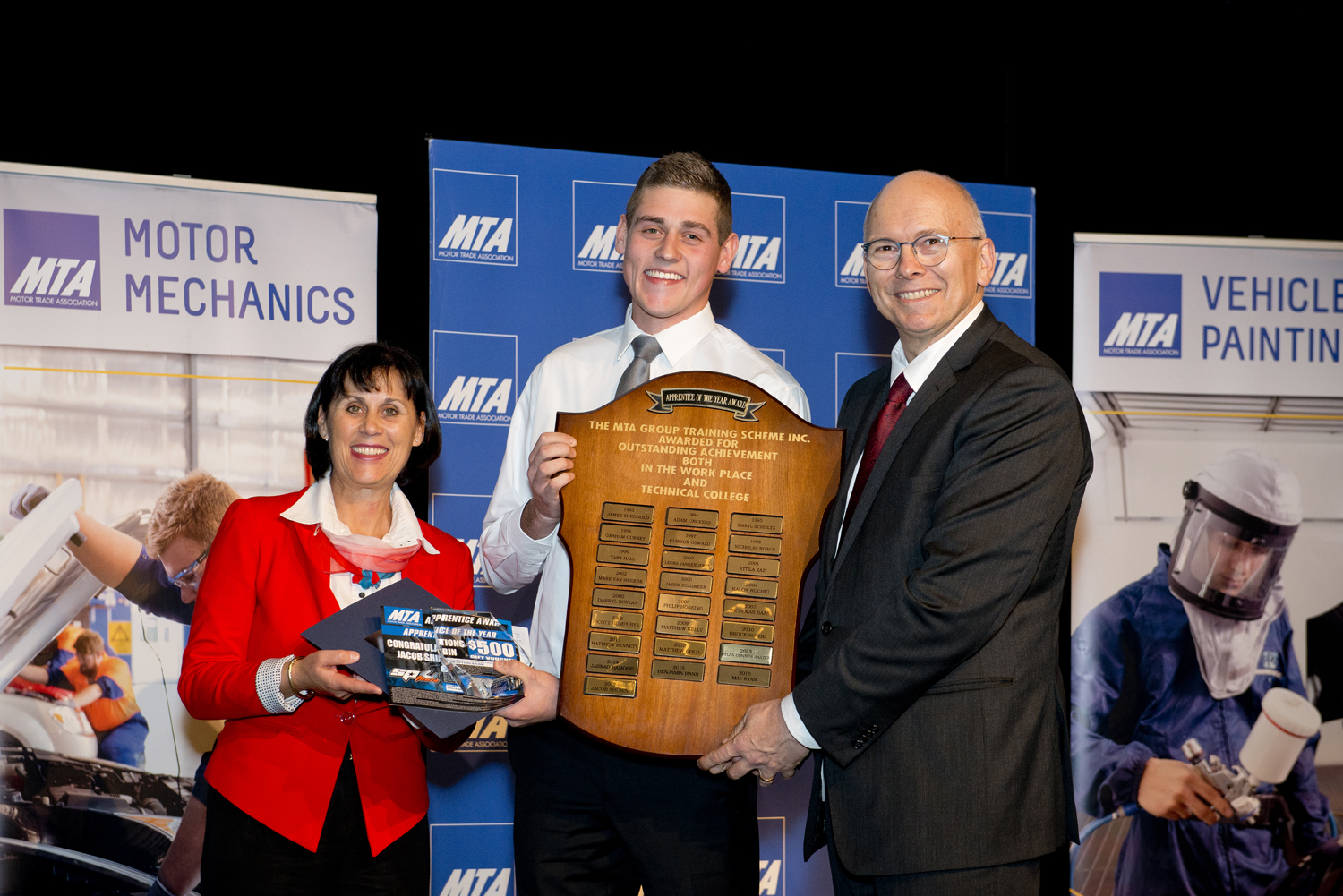 (2018 Apprentice of the Year - Jacob Shubin, pictured with Minister for Industry and Skills, David Pisoni and MTAA Super CEO, Leeanne Turner)
Award nominations are open for:
Apprentice of the Year
Most outstanding 3rd Year Apprentice
Most outstanding 2nd Year Apprentice
Most outstanding 1st Year Apprentice
Bob Goldsworthy Award (open to 3rd and 4th Year VP and PB apprentices)
Nominations close 29 March 2019 and we strongly encourage you to click here to nominate your apprentice/apprentices in their respective categories.
For further information, please contact Jason Polgreen at our Group Training Organisation on 8241 0522 or via email Jason by clicking here.