"G'day Adam, it's Mark Soderstrom here. We're waiting for you to collect your award for Apprentice of the Year…everyone give him a cheer."
Mark Soderstrom, 2019 MTA Graduation and Apprenticeships Award MC.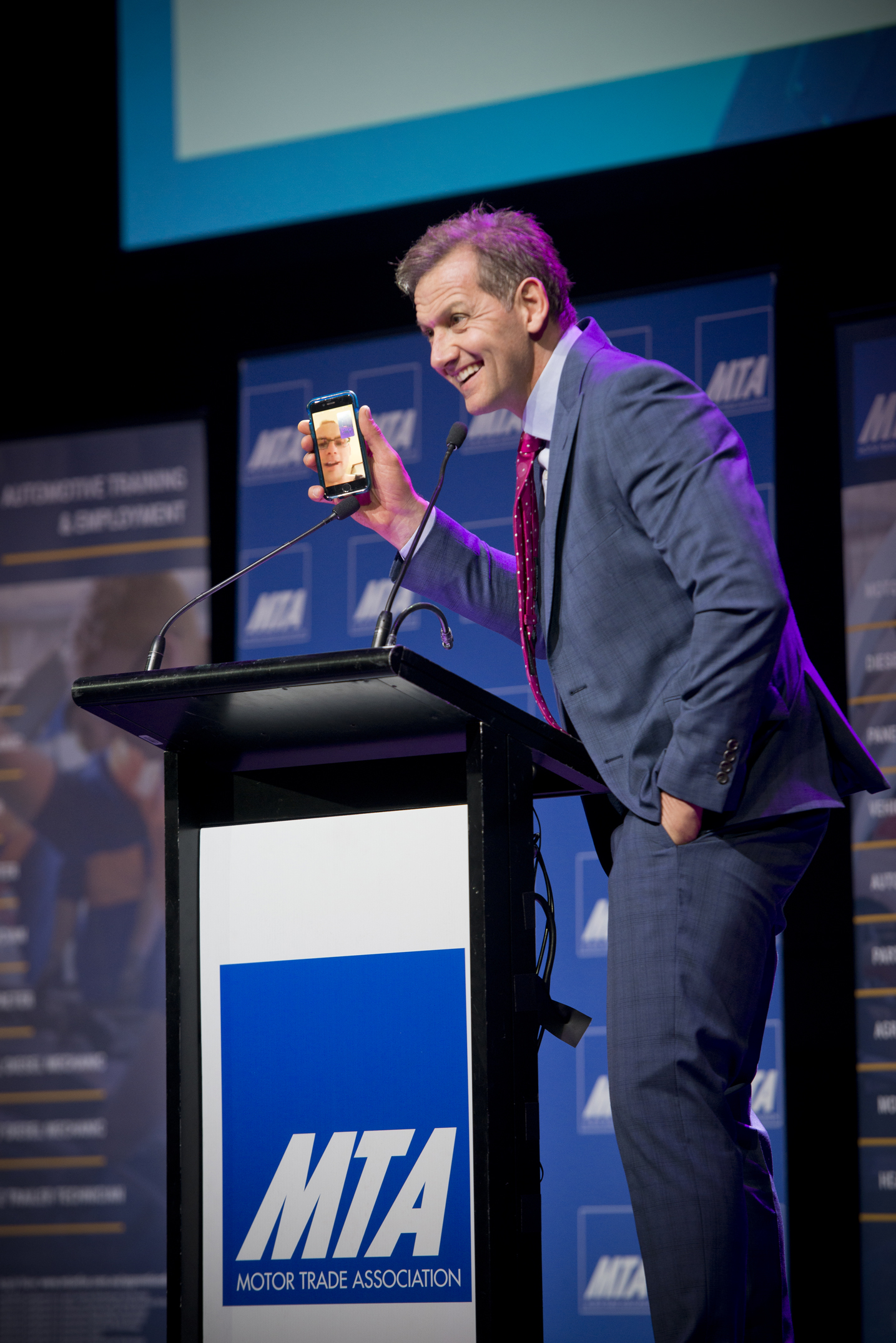 Adam was in Bali attending a wedding at the time of the Graduation and Apprenticeships Award Ceremony on May 24 but his parents, David and Tania, were in attendance to collect his award.
Adam's dad said, "Adam's boss and I, Kym Webber, went to school together. Adam always had an interest in cars, since he was four, and it was great that Kym gave him a shot doing what he wants to do."
"It's great to see that local people in a small country town can achieve so much. I'd like to thank Kym and Rose Webber, at Waikerie Crash for their support, and the MTA for their support as well."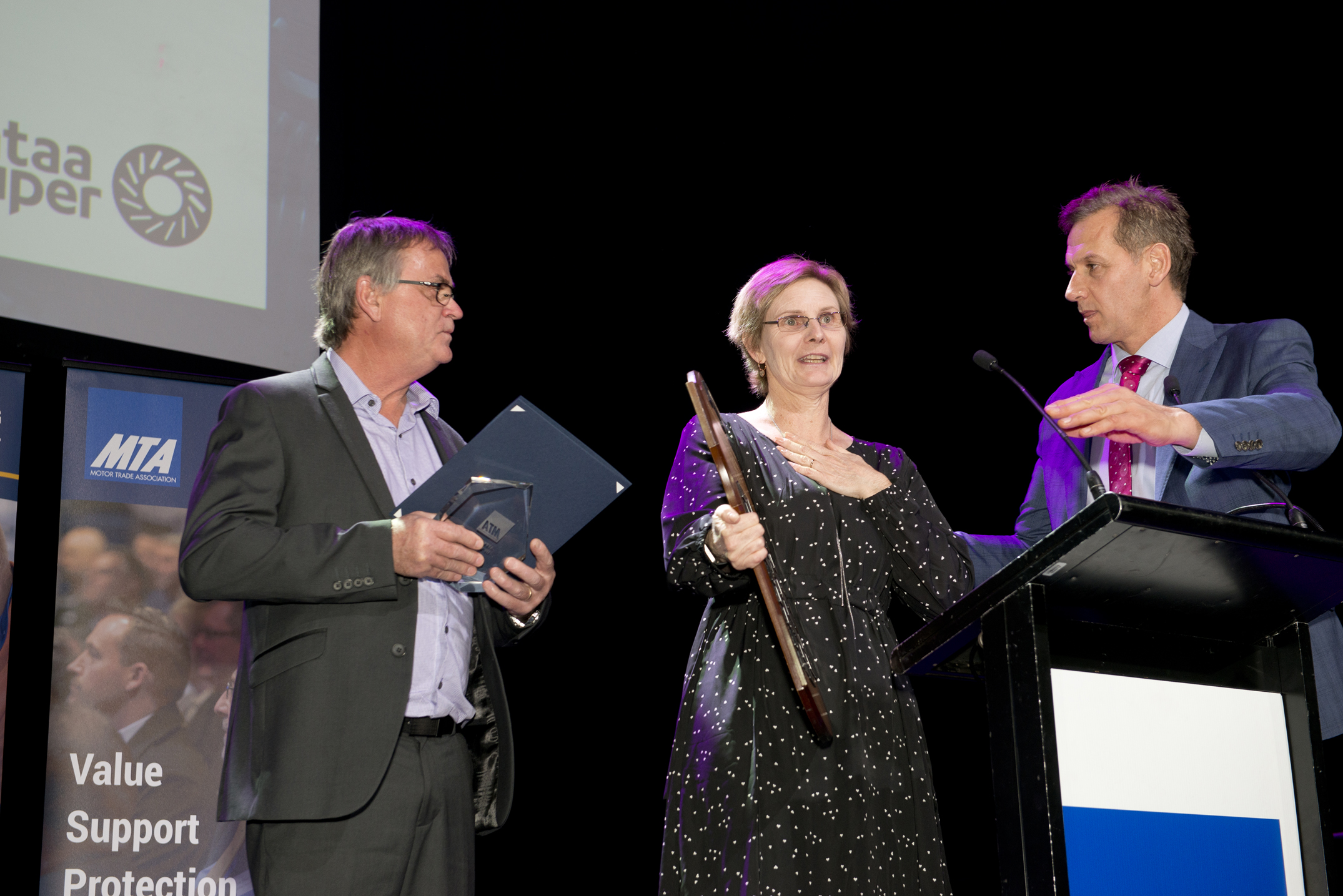 When Mark finally managed to get Adam on the phone, he said, "Thankyou to everyone at Waikerie Crash, my mum and dad, everyone at the MTA, including my trainers Matt and Rob, I know you're out there!"
"I'm sorry I couldn't be there, just glad we could get this to work!"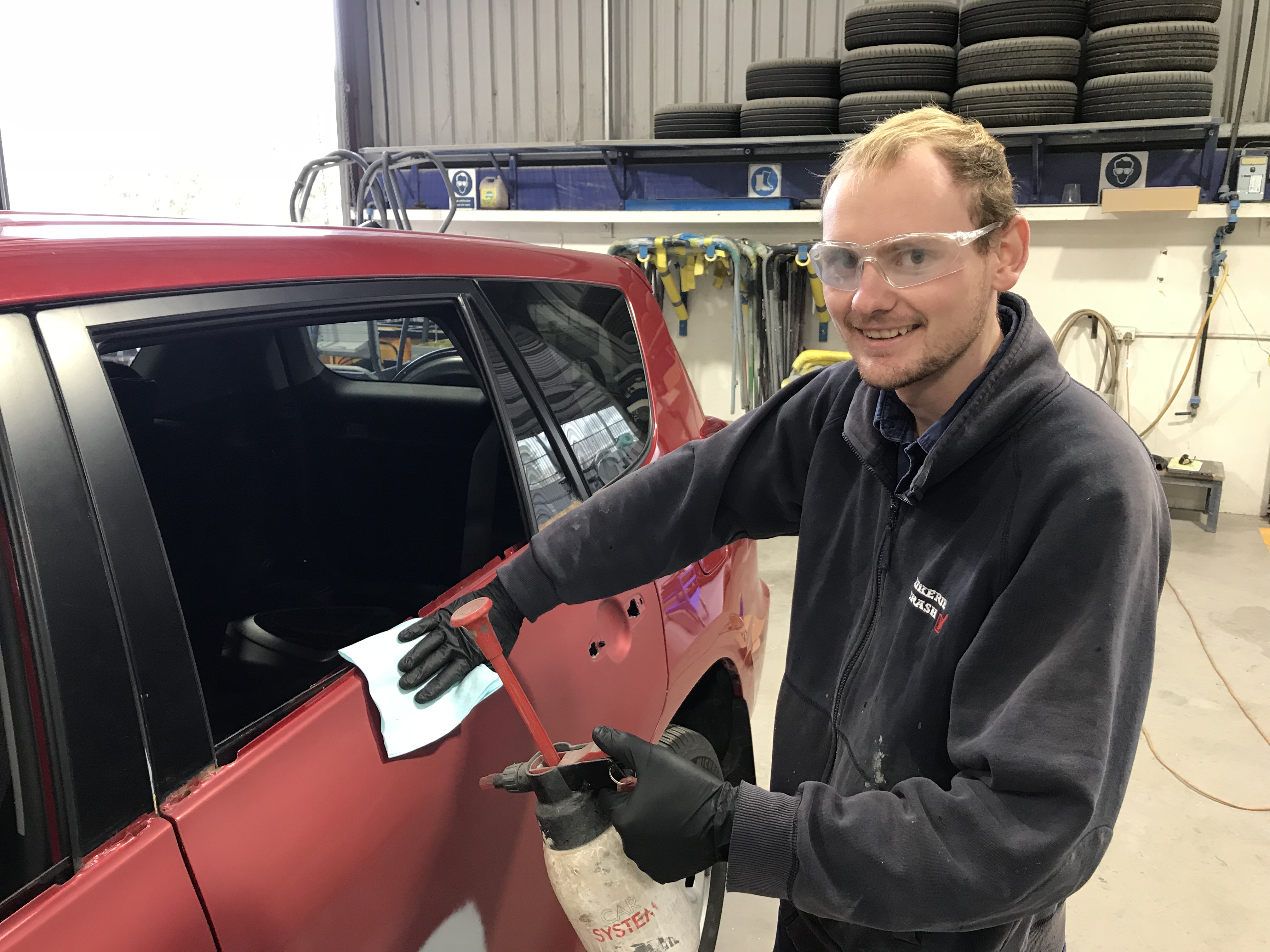 Adam's mum Tania said, "I thank Kym and Rose Webber as well. You don't know how good it feels as a mum to know that your children are in safe hands."
Adam started his automotive career while he was still in high school after applying for one week of work experience at Waikerie Crash during year 10. After displaying a great attitude and an excellent work ethic, Adam was asked to stay on through a school based apprenticeship and completed a Certificate II in Automotive Servicing Technology before moving on to do a Certificate III in Automotive Refinishing Technology through the MTA's RTO.
Adam said, "Waikerie Crash has been good to me and I am looking forward to working on expanding my skills. My trainers, Matt MacDonald and Rob Capelli know what equipment I work with at Waikerie Crash and they always structured training around me and Kym and Rose's business schedule."
Adam's trainer, Matt MacDonald said, "Adam's been a standout student throughout his apprenticeship. He's got a good work ethic, passion and he'll go far in the trade for sure."
Kym and Rose Webber said in their nomination, "Adam is a gem of a kid and the workshop has improved upon what we ever could have envisaged. Saying he's invaluable does not do him justice, he puts his hand up for any job."
To view the Apprentice of the Year moment at the ceremony, view the video below:
To read more about the 2019 MTA Graduation and Apprenticeships Award Ceremony, click here.