October has been National Safe Work Month in Australia and here at MTA we have been working together with apprentices and host employers to raise awareness of safety and to make all workplaces a safe place to be.
The MTA is committed to work health and safety for all Apprentices and National Safe Work Month was an opportunity to highlight the importance of safety as well as showcasing proactive businesses who have invested in work health and safety for their organisation and employees.
Our ongoing articles on safety and positive approach to return to work have been well received by MTA members and hosts as we celebrate our combined success in this target of zero apprentices off work due to an injury.
Here at MTA, we are proud to report that for the month of October, zero lost time injuries have been reported from our 440 placed apprentices across South Australia. This is a fantastic achievement to share among all our host employers and members at the end of Safe Work Month!
Taking part in National Safe Work Month has helped:
demonstrate to your workers, customers and the community your commitment to work health and safety
identify safety risks, generate new ideas and find solutions and improvements to prevent injuries
talk with long-term, new and young workers about the importance of work health and safety
remind your workers that you are committed to their health and safety, and that everyone has a role to play.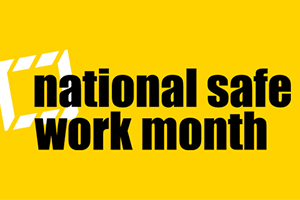 If you require any assistance in Work Health & Safety in your workplace, please contact Cos Lamberto WHS&RTW Coordinator at MTA on (08) 8440 2628 or by clicking here.