We sat down with Julie Davis, the MTA's Western Regional Coordinator to catch up on her visits so far and find out what she enjoys about her role in helping businesses.

What is the best part about your role?
Meeting business owners and young people and investigating ways MTA can assist with business and training needs. Creating training opportunities for young people in regional areas is paramount at the moment. Working collaboratively with a range of businesses, organisations and schools in an effort to have an automotive industry and training focus in our region.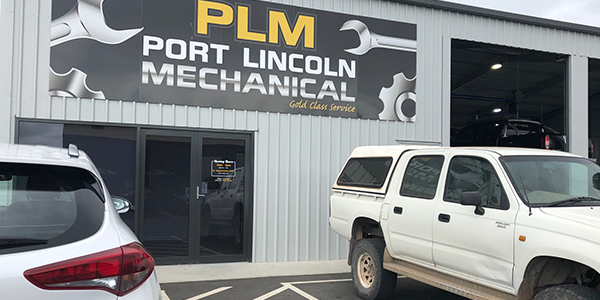 I was at the Eyre Peninsula Zone Meeting last week, which was very well attended. It was good to get to know a few of the Members there and they all said it's great to have a local MTA presence in the area now.

Are there many opportunities for young people on the Eyre Peninsula?
Yes there are, absolutely. There is a shortage of young people going into trades with lots of trade and apprenticeship roles in the automotive industry. We can't afford to lose people to the bigger cities when there are jobs available here. We need businesses to get behind young people and take on apprentices so that businesses can meet their own demands.
The auto industry is diverse, as we all know, encompassing light vehicle, heavy vehicle, agriculture and even boating and fishing industries with a variety of roles experiencing skills shortages. These roles cover Diesel Mechanics, Light Vehicle Mechanics, Spare Parts Interpreters, Service Managers and Service Advisors. Young people not interested in going to university need to investigate the wide range of opportunities available in the automotive industry and be aware that not all of these roles are for mechanics – we have many trades and career pathways available that young people can pursue. Schools must help facilitate this and I am more than happy to speak with schools in the area that have young people interested in an automotive career.
Port Lincoln Mechanical and Rocket Repairs are two businesses with apprentices that you visited last week. What can you tell us about them?
Port Lincoln Mechanical is a newer business and has recently employed a School Based Apprentice, Jaden. On both of my visits, I have been talking to their very pleasant and helpful mechanic Kayden and look forward to future visits, checking on Jaden's progress.
Rocket Repairs has been around for a long time, have always had apprentices and recently taken on a new apprentice, Billy. Sandy, the owner and administration staff are lovely and keen to work with the MTA on WHS compliance for their business. I am still learning about a few businesses in the area and look forward to engaging with many more to assist where ever I can.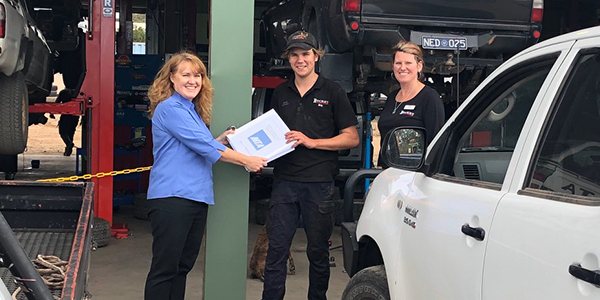 I also mentor first and second year apprentices to provide additional support to their learning and development as an apprentice and to improve apprentice retention and completion rates. This is critical to keeping apprentices in their chosen trade and benefits the whole industry.
I live and have worked locally in the automotive industry for the past six years, working directly with apprentices in the agriculture industry.
I owned my own businesses for 20 years and had 49 employees at one time, so I understand life as a business owner and an employer and the challenges that go with that. Being local, I am only a telephone call away and can visit quickly or follow up on issues as they arise in a timely manner. We can assist you with all of the challenges involved in running your business, using both my personal knowledge and experience and that of the MTA Member Services and Training and Apprenticeships teams.
Click here to contact Julie if you require any assistance in relation to training and apprenticeships.