The MTA has an additional Work, Health and Safety and Membership Officer, Rhys Braybrook.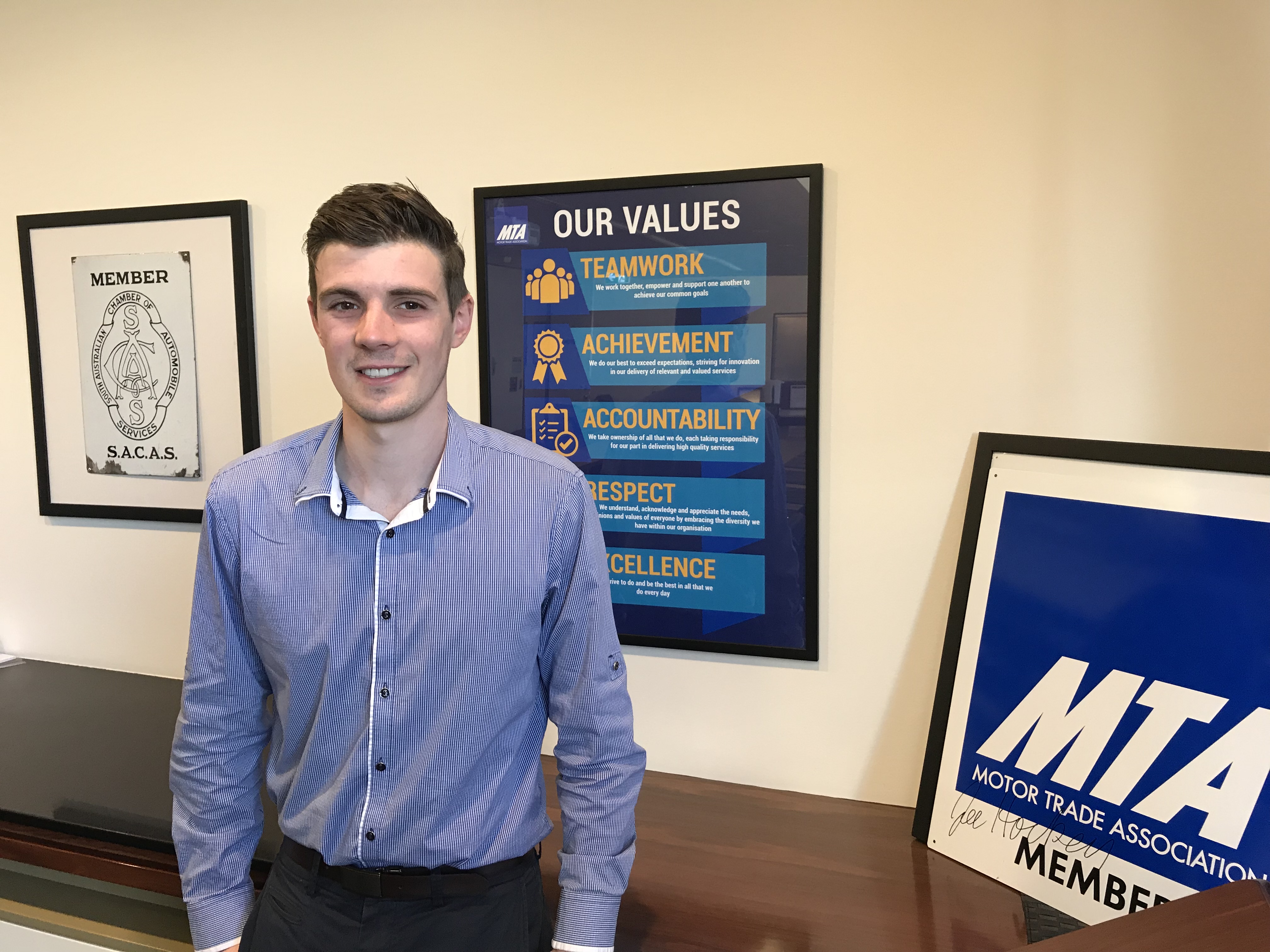 With MTA members increasingly utilising our services, Rhys joins the Workplace Relations team to better assist your business in remaining compliant, helping with any Workplace Relations issues you may be encountering and providing general support.
Rhys comes to us with a Bachelor of Commerce, with a Major in Marketing and a Bachelor of Laws, as well as Diploma in Legal Practice.
While Rhys has only been with us for a short time, he is already enjoying the culture in and out of the office saying, "The culture of the MTA is really supportive and professional. The variety of work that different automotive businesses bring keeps things challenging to meet their individual needs."
Rhys will be taking on more in his portfolio over the next few months including auditing, getting involved in membership meetings and visits and helping the broader automotive industry in meeting their legal obligations.
If you're into your sports or martial arts, be sure to mention that to him as Rhys is also a mad soccer fan and regularly practices Muay Thai.
If you require any advice in relation to Industrial Relations law, wage rates, conciliation matters and training services the MTA provides,
click here
to email Rhys and he will be happy to help.