Mitsubishi Motors Australia has donated a PHEV (Plug-in hybrid electric vehicle) 4x4 Outlander Aspire for use in our training programs and we thank them for their ongoing support.
The car, which is has only been on the market since last year, has a battery range of between 80 and 100km before the petrol engine kicks in to carry the load.
PHEV has been described by many as 'bridging technology' between battery electric and petrol cars and demonstrates to our apprentices another type of automotive technology that they could see in their workshops.
Whilst the vehicle donated by Mitsubishi does need repairing, it will be used to show the inner workings of the car, PHEV technology and can be used in course units relevant to panel and light vehicle repair students.
KIA Motors Australia has also continued to utilise the Training and Employment Centre's facilities, with a KIA Optima and other equipment delivered last week to be used by their employees.
KIA have been utilising industry's own Training and Employment Centre for almost a decade, benefiting their business by making use of our classrooms and workshop facilities, away from their busy workshops and giving their employees a place to up skill.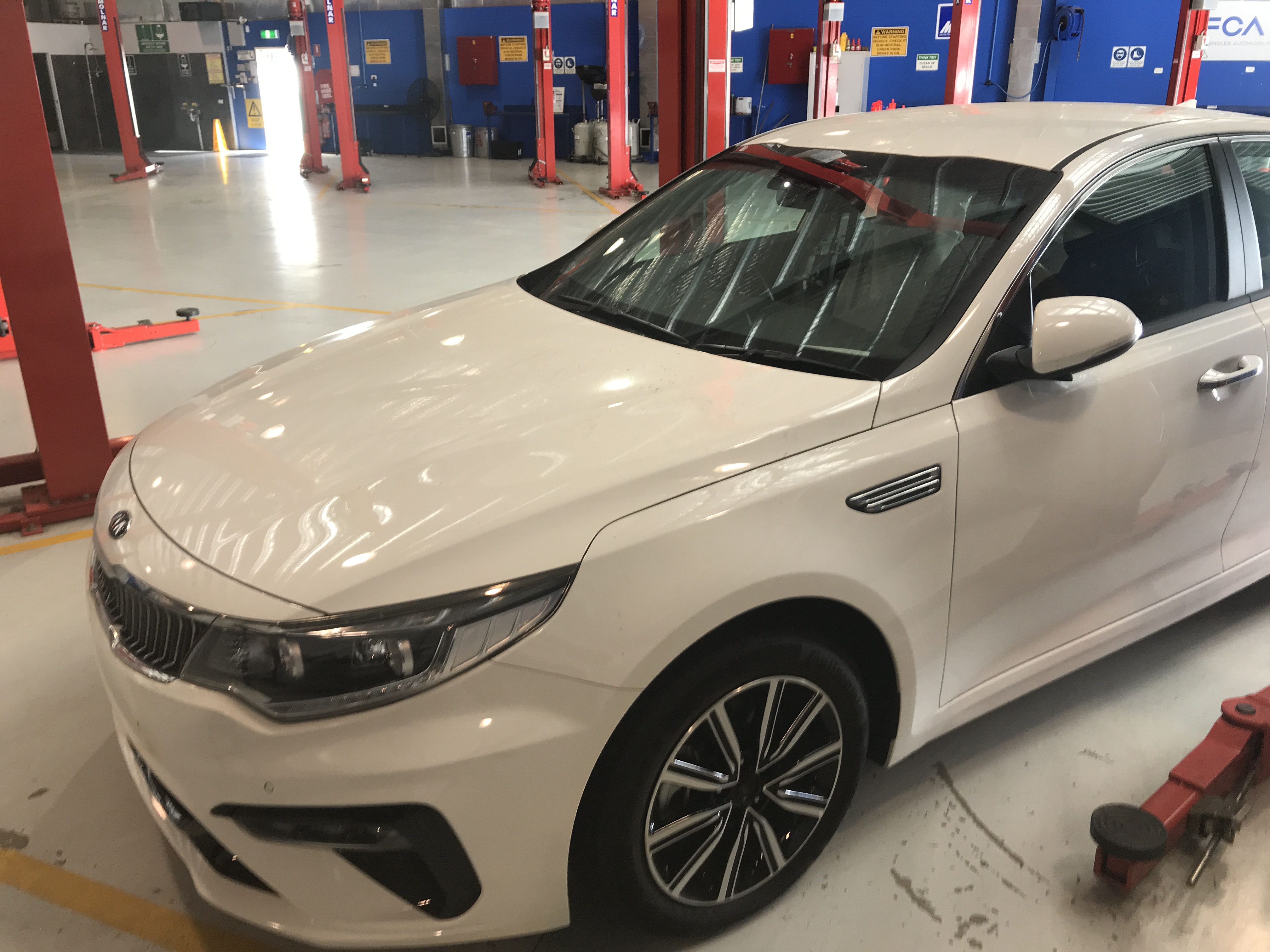 If you have a business that would like to utilise the Training and Employment Centre's facilities, have an apprentice who needs enrolling in a Certificate III course or would like to donate equipment for our apprentices to learn on, click here to email RTO Manager, Mario Marrone.