An essential part of encouraging more young people into an automotive trade is driving the necessary change in attitudes within schools as to how a career in our industry is looked at and approached.
Meet Lucas Kennedy, the MTA's Automotive Pathways Facilitator, who has the important job of engaging with schools, students and the automotive industry in an effort to encourage more young people to take on an automotive career.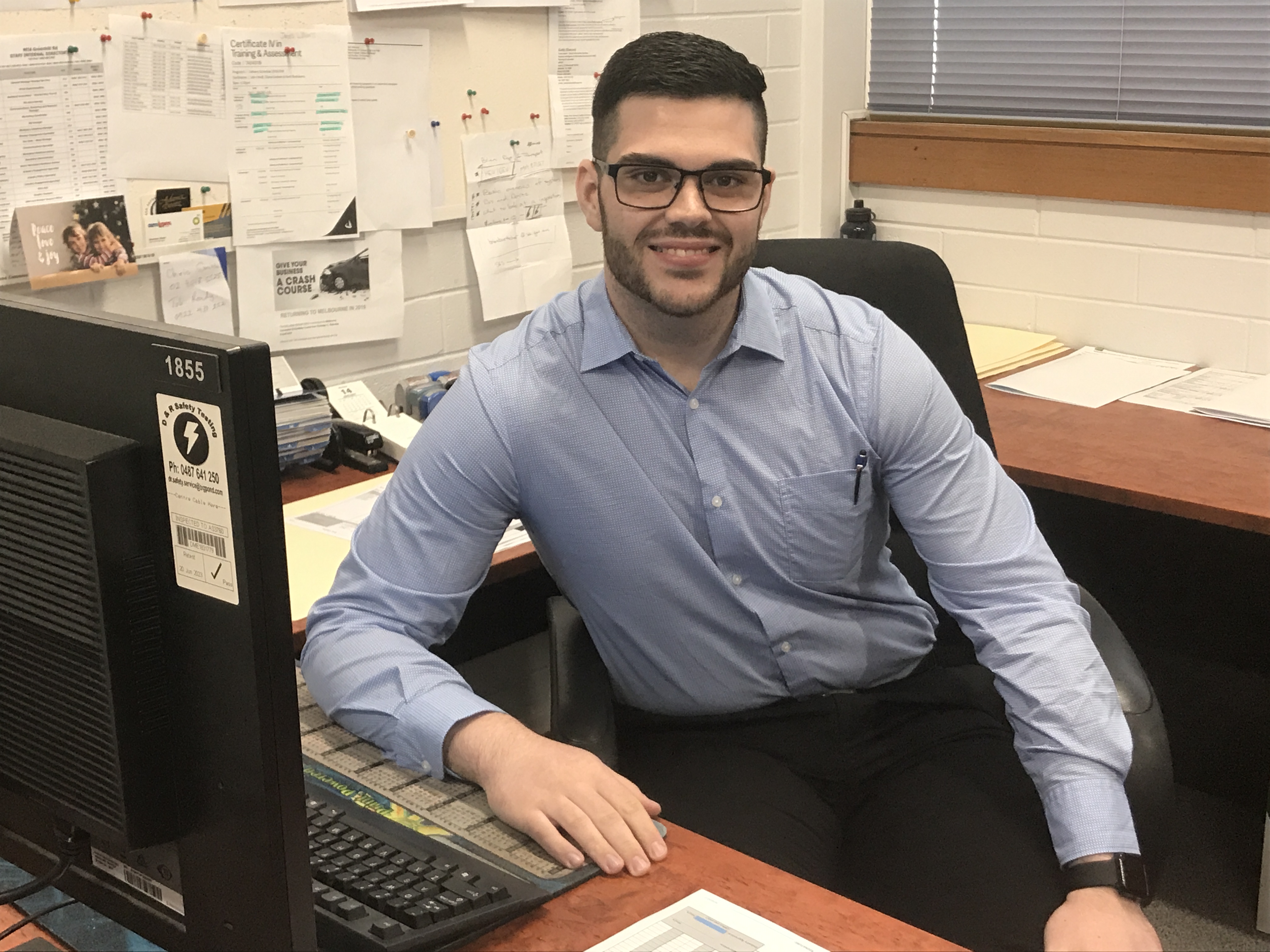 Lucas says that the Schools Pathways Program was an initiative the MTA needed to establish and implement in order to promote automotive career opportunities directly to school students and then put them on the right pathway to employment in the future.
"The Schools Pathways Program needed someone around my age bracket who is able to relate to young people and who has a good understanding of the automotive trades and pathways available. Being only two years out of a Certificate III in Heavy Commercial Vehicle Mechanical Technology myself and also having completed a Certificate II in Automotive Servicing Technology while in High School, I am well versed in the challenges facing young people with career opportunities in our industry. Over the last two years, I have been gaining valuable insights into the automotive industry, gathering information about what businesses need and working in the MTA's Training and Employment Centre, forging the relationships necessary to make this program work effectively."
Lucas says that the biggest hurdle he sees for the automotive industry is changing the current mindsets of parents, students, teachers and VET coordinators, making them view an automotive trade as being on-par with a University Degree. The MTA has risen to meet this challenge with a plan to facilitate that change!
"Many parents either don't know what happens in the automotive industry today or don't understand the significant changes that have occurred over the last few years in various sectors in regards to work, health and safety, technology improvements and higher standards of manufacturing and repairs. The awareness simply isn't there, that our industry is bigger, better, cleaner and more technologically advanced than it has ever been. A big part of what I do in my engagement with schools is changing the mindset many have, that because Holden manufacturing is gone, the automotive industry is dead. That is simply not true. The automotive service, retail and repair sectors are currently in need of 1600 skilled positions to be filled. These positions are real careers, not just jobs and if we can encourage more young people to take up an automotive trade now, it will ensure the industry will be well set up for years to come and continue to grow."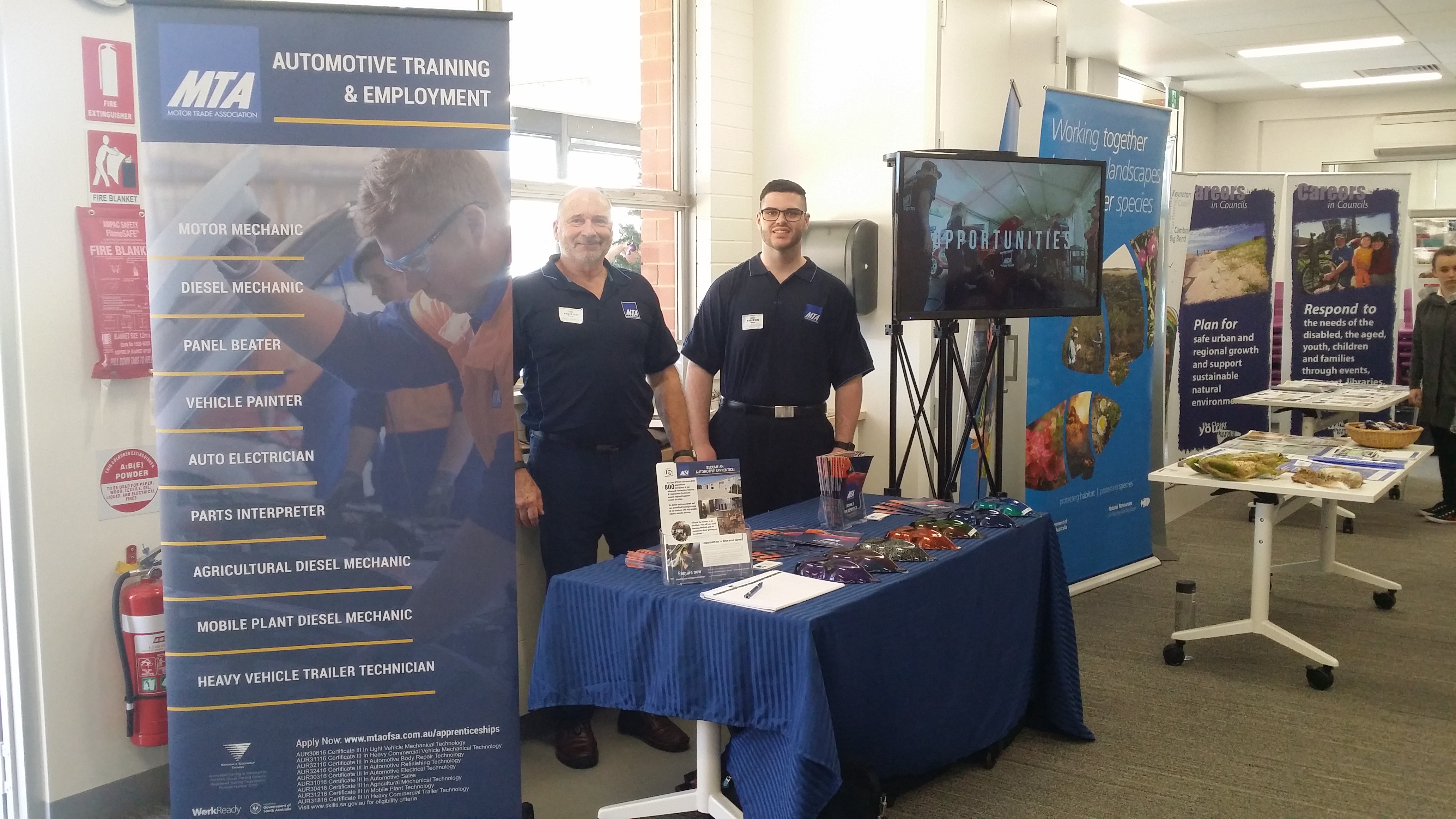 Lucas says the best thing about his role is hearing high school students ask questions at career days, MTA events and our information seminars.
"I love seeing the passion and keenness in them that I had at that age, developing those initial sparks of interest and making them realise that they can have a rewarding career in the automotive industry. As long as they have the desire to pursue the training they need, the MTA can make it happen for them. We're not encouraging young people to blindly take up tertiary study with unknown or limited career options at the end of that study - We're going to be with these students and their schools from the beginning to the end, achieving success through to employment."
"We also figure out what schools are currently doing, whether they have automotive programs established or not, facilitate tours of real workshops, establish automotive programs if necessary and actually show students what they will do as an Automotive Technician. This could be through a Certificate I or II in Automotive Servicing Technology."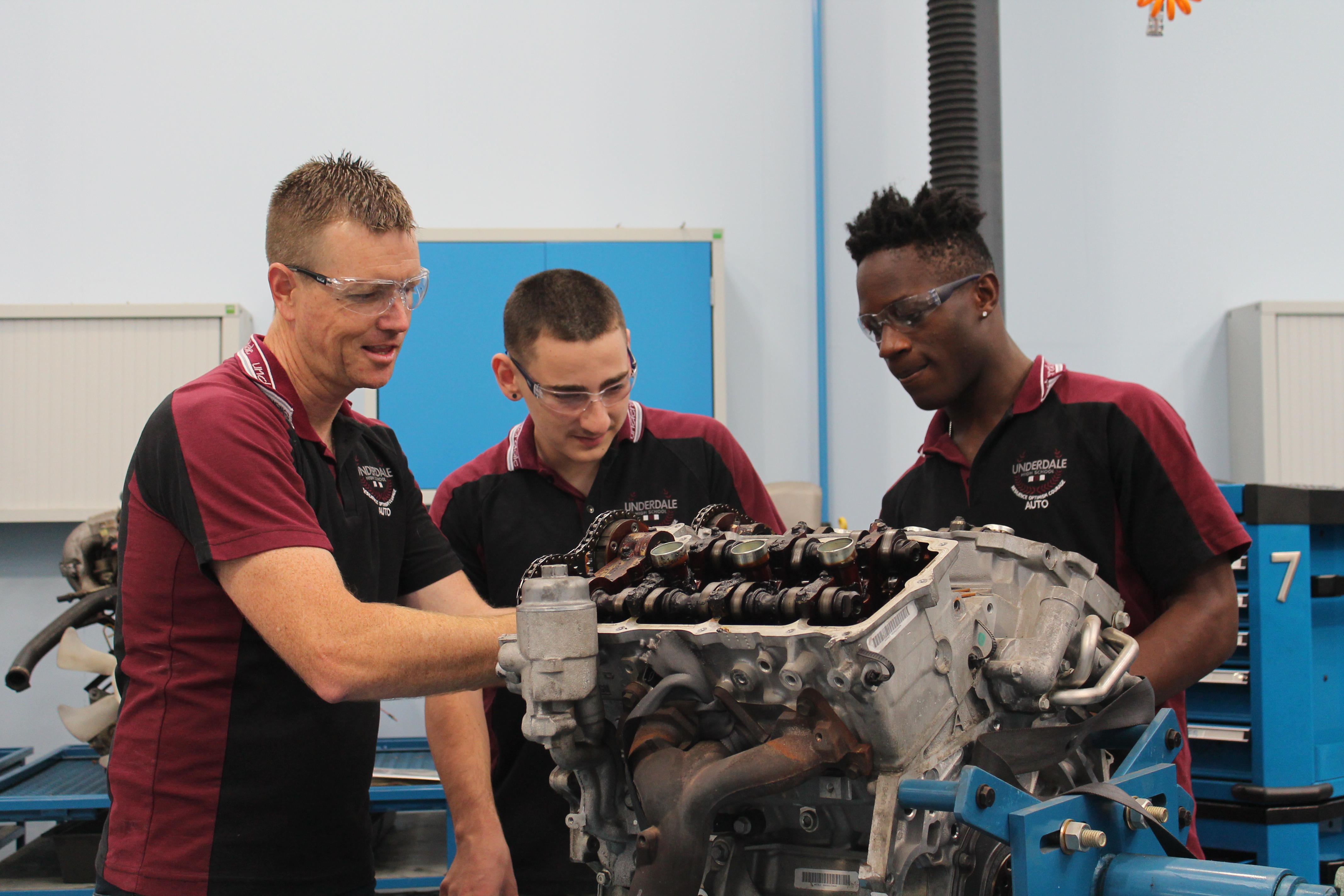 The MTA has already expanded training opportunities in South Australia, having signed a Memorandum Of Understanding with Underdale High School and Urrbrae Agricultural High School to deliver a Certificate II Automotive program that is SACE approved. Stage 1 at year 11 level will be the (AUR20716) Certificate II in Automotive Vocational Preparation, with students who successfully complete receiving 20 SACE points. Stage 2 at year 12 level will be the (AUR20516) Certificate II in Automotive Servicing Technology successful completion students will receive 20 SACE points.
The MTA is continuing to work with the State Government, the automotive industry and a number of schools around the state to ensure all students who wish to gain an introduction to the automotive industry are given the opportunity, while at the same time obtaining SACE points and developing career opportunities.
The need for the automotive industry to get involved in the program is necessary to encourage more young people into a trade to help fight the skills shortage. Click here to email Lucas Kennedy if you would like to discuss how your business can get involved in the program or would like more information.