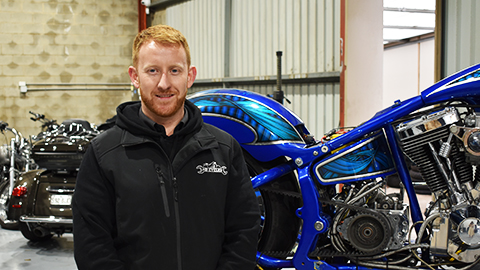 Adelaide's newest Harley Davidson specialist workshop is owned by the MTA's newest member – Daniel Thompson.

A true Harley enthusiast, Daniel has spent the past 10 years working with all sorts of motorcycles and growing his love for the brand.
Honing his skills at Adelaide Harley Davidson Bike Works, Daniel funnelled his passion into starting his own business, opening the workshop on Churchill Road at Kilburn this year.
"I've been thinking about doing it for quite a few years now, and I guess it just got to a point where I was ready to take that next step," Daniel said.
"It was the right time so I just decided to step out by myself and give it a go."
Despite only opening his doors five months ago, and being the only mechanic in his shop, Daniel's business is already thriving.
"In a week, I probably get through 20-30 bikes. There's plenty happening, that's for sure," he said.
Previously cherishing two Harleys of his own, Daniel is working towards purchasing one again.
"I do have aspirations to own another one, but my main focus at the moment is the business," he explained.
"I'm hoping within the next year I'll have another one."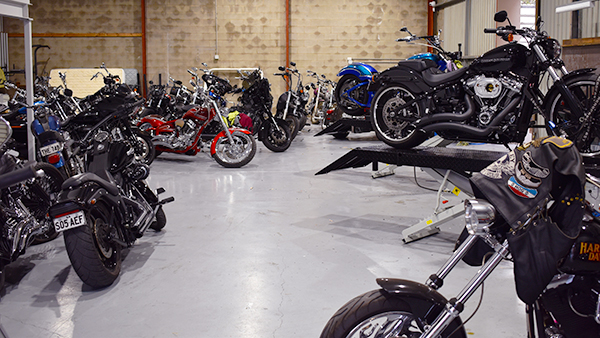 Being the first time Daniel has opened a business, he admitted that the process has been a learning curve.
"There was a lot of stuff I had to learn that I didn't know a lot about – but I definitely enjoy doing it!" he said.
"My parents helped me out a bit, but I did most of the work on my own.
"And now I'm starting to see what happens with hard work, and how all that pays off."
Daniel's advice to other people looking to start up their own business is a piece of wisdom passed onto him at the beginning of his journey.
"Something good someone told me is don't invest in more than what you absolutely have to, to start with," he recalled.
"Don't go buying stuff that you think you might need until you actually really need it."
So far, HD Cycles is able to offer a wide array of services to its new customers.
"I'm doing a lot of different things, like motor builds and customisations – pretty much anything to do with Harleys, I'm doing," Daniel explained.
Daniel is confident that we can expect bigger and better things from his business in the future.
"I definitely do have goals and plans that I'm working towards over the next few years, that's for sure," he said.
The MTA wishes Daniel all the best with his new business, and is always on-hand to assist in any way we can.